Out and About in Truro
Posted by Mark Washburn on Monday, January 11, 2016 at 3:27 PM
By Mark Washburn / January 11, 2016
Comment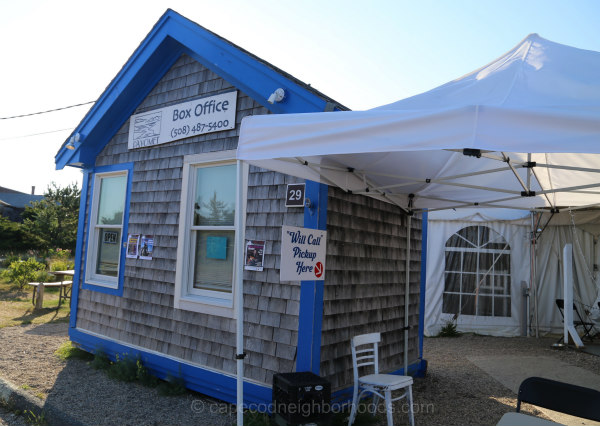 There's a lot to do and see in Truro, from historic landmarks to the performing arts. Here are just a few of the best sites to visit when you're out and about:

Highland House

First constructed as a summer resort hotel in 1907, the old Highland House now serves as a museum, preserving history of the region. The Highland House Museum offers a chance to look back at the lives of Native Americans, early European settlers and Outer Cape fisherman that helped form the region.

If you want to go, keep in mind the museum is only open seasonally, on select hours from June through September. Museum admission is just $5 for adults and $4 for students. Kids ages 12 and younger are free!

Whitman House Restaurant

When you've filled up on the history of region, satisfy your appetite at the Whitman House Restaurant and Bass Tavern. Also open seasonally; the restaurant serves dinner every night of the week. While the inn itself was first constructed in the late 1800s, the site now is home to four unique dining rooms.

The restaurant is known for its five-course dinners, including such delicacies as broiled swordfish and prime rib, while the tavern serves up Angus burgers and the chicken potpie bread bowl. You'll find the location at Route 6 and Great Hollow Road in North Truro.

Truro Center for the Arts at Castle Hill

Round out your day and night on the town with a visit to two of the area's most unique art centers. The Truro Center for the Arts at Castle Hill brings in artists and students from all over North America, drawn to its scenic location just a short walk from Cape Cod Bay.

The center includes both art students and working artists, with a variety of workshops stretching from spring through fall. The center also hosts a number of events throughout the year.

Payomet Performing Arts Center

Not to be outdone, the Payomet Performing Arts Center is the place to go for live music and theatre in Truro. In the off-season, the center hosts events and concerts throughout the region, while the summer season is a true "tent show" with Shakespearean productions.

In addition, Payomet also hosts acting classes for kids, along with film screenings and lectures. You'll find the center located inside the bounds of the Cape Cod National Seashore.

No matter where you go, you are sure to have a fantastic time exploring the region out and about in Truro.