Our Favorite Swimming Spots on the Cape
Posted by Mark Washburn on Wednesday, August 10, 2022 at 3:46 PM
By Mark Washburn / August 10, 2022
Comment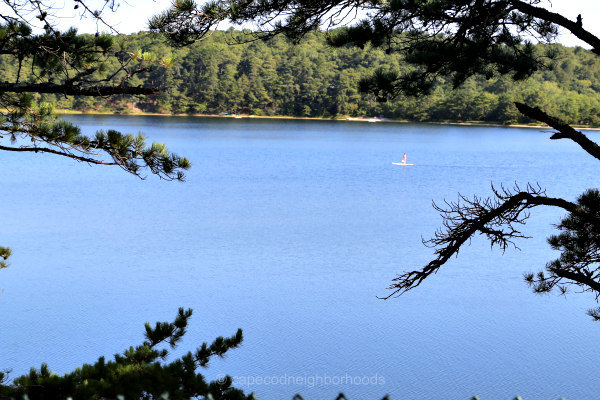 Cape Cod is a great place to get out on the sand and out on the water. Even if you don't have a boat, you can choose from a number of fun swimming spots on the Cape. While the ocean is often chilly even during the heat of the summer, there are several lakes and inland ponds to consider.
Great Pond- Wellfleet
If you want clear water and a shady beach, make plans to cool off at Great Pond in Wellfleet. It's a fairly quiet and secluded spot, which for some people is part of its appeal. The water is warm, but the beach isn't as large as some others. You'll need a Wellfleet parking sticker to bring a vehicle.
Duck Pond- Wellfleet
Even more secluded is Duck Pond. There's only one residence on the pond, but it does have clear water and a small beach. You'll have to park a bit farther away and walk on a path to the pond, but it's a real gem of a location for those who do venture to find it.
Goose Pond- Chatham
Goose Pond in Chatham is a bit easier to find and has a nice swimming area called Fisherman's Landing. It's shallow and good for kids, plus there's a nearby parking lot.
Long Pond- Yarmouth
Long Pond in Yarmouth has a beach, plus the area has a basketball court and playground. When you get tired of those options, you can explore the surrounding wooded area. One bonus of Long Pond is that it's free to park. There are also some portable restrooms at the pond during the summer.
Scargo Lake- Dennis
The water is warm and clear at Scargo Lake in Dennis. Apart from the water, you'll find a small playground and some nearby hiking trails. There is a fee to park for the day at Scargo Lake.
Explore Cape Cod Pond Neighborhoods