Our Favorite Orleans Restaurants
Posted by Mark Washburn on Friday, May 22, 2015 at 2:08 PM
By Mark Washburn / May 22, 2015
Comment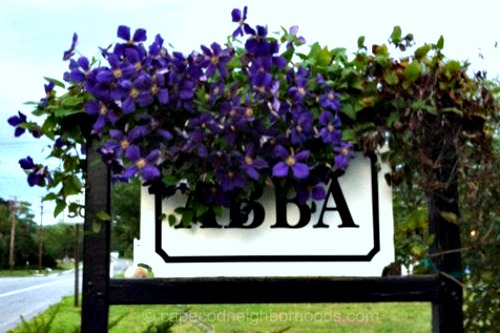 Whether you have a taste for fine dining or a burger fits the bill, some of our favorite Orleans restaurants are sure to come out on top.

Abba Restaurant

For a unique dining location, head over to Abba. This Mediterranean-style restaurant also includes a Thai influence, fusing the cultures to develop an extraordinary menu for guests. Expect to find such selections as fresh Wellfleet oysters, mixed with baby back ribs, duck, lobster and tuna. Top off your meal with a fantastic selection of delectable desserts as well as an extensive wine and drink menu.

Abba is located along Old Colony Way. Reservations are accepted, so be sure and call ahead for hours. This extraordinary location is definitely worth a try.

Mahoney's Atlantic

Our next dining stop in Orleans takes us to Mahoney's Atlantic. With a rich wood paneled interior, Mahoney's is an upscale dining location located right in downtown Orleans. This charming location sits in a 19th century building, with a sophisticated menu on tap, serving some of the finest selections along the Cape.

Expect to find such selections as roasted chicken, fresh grilled seafood, plus some soups and salads and even gluten free and vegetarian options. You will find Mahoney's Atlantic right on Main Street. The restaurant is only open for dinner, but does not take reservations.

Nauset Beach Club

Save room for some Northern Italian cuisine when you visit Nauset Beach Club Restaurant. The dining location serves up natural farmed, grass-fed New England meats and fresh ingredients. The restaurant also has a wine cellar on tap with various selections by the bottle, half bottle or by the glass.

Once a Cape Cod-style cottage, the converted home has been the location of Nauset Beach Club since 1984. With a sophisticated, yet comfortable feel, the restaurant alters its menu depending on the season. You will find Nauset Beach Club Restaurant about two miles from Nauset Beach, right on Main Street.

Land Ho!

Finally, round out your cuisine experience with a trip to Land Ho. With locations in Orleans, Harwich and more, this charming and lively location serves up more casual selections, including buffalo wings, crab cake, clam chowder and burgers.
Land Ho is open for lunch and dinner, as well as for Sunday brunch and appetizers. You will find the restaurant at the corner of Route 6A and Main Street, right in the middle of Orleans.

From casual selections, to upscale sit-down meals, you are sure to find just the right cuisine to tempt your taste buds and have you coming back for more at one of our favorite Orleans restaurants.