Our Favorite Kettle Ponds on the Cape
Posted by Mark Washburn on Tuesday, April 12, 2022 at 7:19 PM
By Mark Washburn / April 12, 2022
Comment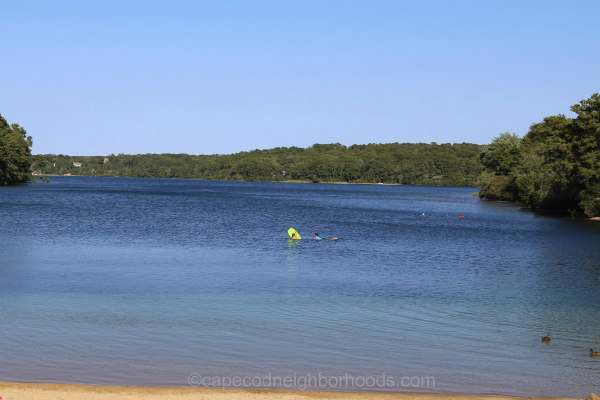 Many people flock to Cape Cod for its beaches during the summer season, but the region's kettle ponds may just be among its best kept secrets. Some of our favorite kettle ponds offer a refreshing alternative to fighting the big crowds for a spot on the sand at some of the region's most popular beaches.
Long Pond- Wellfleet
You'll find Long Pond at the end of a windy road in Wellfleet. It's a favorite of families, thanks to its small sandy beach and its shaded picnic area. You can swim or boat at Long Pond.
Sheep Pond- Brewster
Sheep Pond in Brewster is a fun place for fishing and swimming. You can even take a canoe or kayak out on the pond, plus it features some small landings and a floating dock. The pond includes a public landing off Route 124.
Sandy Pond- Yarmouth
Sandy Pond in Yarmouth offers swimming, plus a recreation area with tennis courts, a playground, and a basketball court. You'll find the pond on Buck Island Road.
Flax Pond- Dennis
In Dennis, Flax Pond offers some nearby trails and even a rope swing. This is a dog-friendly area, so you can bring the entire family. You can't park right up next to the pond but it's only about a five-minute walk to reach the water.
Snake Pond- Sandwich
Don't let the name scare you away, Snake Pond in Sandwich is a fun place for canoeing, kayaking, or swimming. You'll find the pond by taking Route 130 to Snake Pond Road.
Nickerson State Park- Brewster
If you want to do some exploring, Nickerson State Park in Brewster is home to several kettle ponds. Keep in mind, you will have to pay a daily parking fee. Along with the kettle ponds there are also some wooded trails and campsites in the park.
Explore Cape Cod Pond Neighborhoods