Our Favorite Eastham Restaurants
Posted by Mark Washburn on Monday, February 16, 2015 at 1:11 PM
By Mark Washburn / February 16, 2015
Comment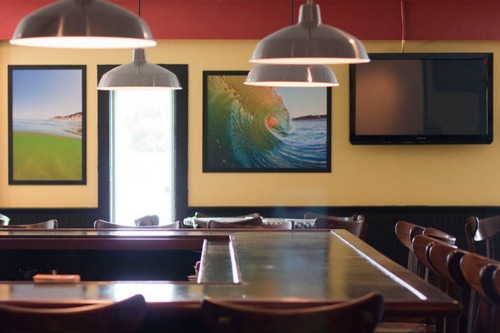 While Cape Cod is a fun place to live and visit, it's also a fantastic place to grab a bite to eat. This is especially true if you're looking for fresh seafood and other tasty delights. When it comes to the coastal areas, there's nothing quite like the charming Town of Eastham. While normally a quiet, beach community known for it's scenic views, Eastham also is home to some great options when it comes to dining. We went in search of the best, and came up with our top three choices when it comes to Eastham restaurants.
Arnold's Lobster & Clam Bar
Our first choice is appropriately named Arnold's Lobster & Clam Bar. Only open during the busy tourist season, Arnold's has been a staple along the Cape for more than 35 years. Best known for its fresh fried seafood, clams, scallops, oysters and shrimp are all on the menu. The jumbo warm lobster roll overflowing meat and and drenched in butter is a popular choice at Arnold's. The raw bar is a hit with its fresh supply of oysters, clams and mussels and bar, The restaurant also serves up gourmet ice cream from Richardson's Dairy Farm. If that's not enough of a draw, Arnold's has its own built-in entertainment. This family-friendly location offers an 18-hole miniature golf course, and is extremely popular with locals and visitors, alike.
Local Break
Our next top choice in Eastham restaurants takes us to one of the newest restaurants in the area. Local Break is the place to go for a local draft beer, plus a full menu of food and appetizers. You'll find traditional American food choices including a spectacular House Burger with fries here, along with comfort food like southern style chicken with mac n' cheese and corn on the cob. Other options include shrimp, salmon, and Buffalo-style chicken wings. At the bar, you can't go wrong with Thom's Cucumber Collins made crafted with house-infused cucumber gin. On draft, the Green Head IPA from Newburyport, MA is definitely a winner!
Laura & Tony's Kitchen
Our final choice is the one-and-only Laura & Tony's Kitchen on Route 6 near the Wellfleet line. If breakfast food is one of you favorites, too, you won't want to miss getting to taste it at Laura & Tony's. This restaurant offers homemade breakfasts and a huge buffet. Guests at Laura & Tony's rave about the buffet, which is continually stocked with delicious and fresh food. Owned by a husband and wife team, this restaurant has been around since the mid 2000's, and is focused on providing great food with fresh organic ingredients, found locally. Even the orange juice is fresh and pure, squeezed daily to retain a great taste.

The next time you visit Eastham, either for a short visit or to make a new home, don't miss some of our favorite restaurants on the Cape.