Our Favorite Chatham Restaurants
Posted by Mark Washburn on Wednesday, January 28, 2015 at 7:00 PM
By Mark Washburn / January 28, 2015
Comment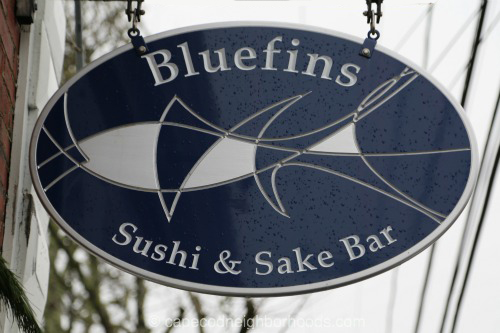 When it comes to getting a true taste of Cape Cod, you may find it's hard to choose from all the restaurants. That's why we tried to narrow down all of the options into just a few great ones. In the search for our favorite Chatham restaurants, we came up with three that you just don't want to miss.
Impudent Oyster
Known for its amazing seafood, Impudent Oyster offers fresh mussels, delectable chowder and a highly rated baked stuffed lobster that gets rave reviews. For lunch, try the lobster roll, lightly fried Cape Fish-Wich or even the Kobe beef burger. Dinner runs a tad on the pricey side, but offers such selections as lamb, filet and lobster.
This local hangout is noted by locals as one of the places to go if you want to be seen on the Cape. During busy times of the year, it does get crowded and the wait to get in gets long, so make sure you plan ahead before you visit.
Bluefins
Next up is Bluefins, a local sushi and saki bar. The seafood here is fresh, and you can experience the sashimi and nigiri a la Carte, order some freshly made rolls, try out the Wild Cape Cod mussels, or even dine on some beef short ribs.
Save room for dessert too, with things like a green tea infused custard, delicate cheesecake or a brownie sundae on tap. Bluefins also includes an extensive wine selection, as well as beer and specialty cocktails.
Unfortunately, Bluefins is closed for renovations until April, but it's definitely worth the wait.
Wild Goose Tavern
If you want to dine in downtown Chatham, while enjoying the beautiful weather on the Cape, head over to Wild Goose Tavern. It rounds out the list of our top three favorite Chatham restaurants. It's the only restaurant in this part of town to offer outdoor seating, located right along Main Street. Originally a stagecoach shop in the late 1800's, the building now offers one of the best people-watching locations on the Cape.
At Wild Goose Tavern, the menu selections are highly influenced by seasonal ingredients, plus locally sourced produce and seafood. Choose from the restaurant's amazing clam chowder, sandwiches, or try out one of the many fresh fish creations. Dinner selections include lobster mac & cheese and New York strip sirloin.
If your mouth isn't watering yet, it will be, once you step foot in one of our top three favorite Chatham restaurants.