Our Favorite Cape Cod Seafood Restaurants
Posted by Mark Washburn on Thursday, November 12, 2015 at 12:00 PM
By Mark Washburn / November 12, 2015
Comment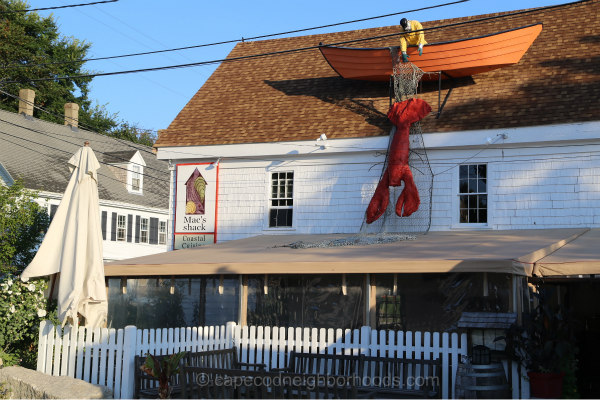 When it comes to finding fresh seafood on Cape Cod your choices are seemingly endless. The region is known for its fantastic array of delicacies, straight out of the waters surrounding the beautiful local communities. To help you narrow down the list, we came up with a few of our favorite Cape Cod seafood restaurants.

Mac's Seafood

First on our list is Mac's Seafood. With locations all across Cape Cod, Mac's Seafood is a good choice no matter which part of the Cape you're visiting. Mac's Shack is open seasonally in Wellfleet, while Mac's on the Pier offers the ease of window ordering on Wellfleet Harbor. Mac's Fish House Provincetown is a more upscale location with a full sushi and raw bar.

Mac's also offers several markets including Mac's Market Eastham, Mac's Market Provincetown and Mac's Market Truro.

The Brewster Fish House

The Brewster Fish House is located right on Main Street in Brewster, serving up fresh seafood for lunch and dinner. The elegant restaurant features all kinds of delectable seafood options.

Choose from fresh prawn, oysters or clams to start, then add on items like hard shell lobster, tuna or monkfish for dinner. The Brewster Fish House does not accept reservations so be sure and arrive early to get a seat.

Moby Dick's Seafood Restaurant

In business for more than three decades, Moby Dick's Seafood Restaurant in Wellfleet offers a more casual dining option for families in Cape Cod. Serving up fresh Wellfleet oysters, fried clams and Wellfleet littlenecks, Moby Dick's is a popular spot for lunch and dinner.

Open seasonally, the location takes in fresh selections every day throughout the summer and early fall months. There's also a kids menu, but note that Moby Dick's is a BYOB restaurant, so bring along your favorite wine or beer when you go.

The Original Seafood Restaurant

With this next selection you don't even have to get out of the car! The Original Seafood Restaurant in Dennis Port is open for fried seafood, hamburgers and ice cream, serving up the same tried and true recipes that generations of Cape Cod visitors and residents have indulged in over the years.

The Oyster Company

Finally, The Oyster Company, also in Dennis Port, is a raw bar and grille, known for its casual fine dining experience. Open every day for dinner and drinks, and for lunch on the weekends, The Oyster Company is famous for its lobster, swordfish and tuna and, of course, its oysters.

No matter which of the seafood restaurants you choose, you are sure to find a great meal awaiting you in Cape Cod.