Our Favorite Brewster Restaurants
Posted by Mark Washburn on Tuesday, September 8, 2015 at 5:20 PM
By Mark Washburn / September 8, 2015
Comment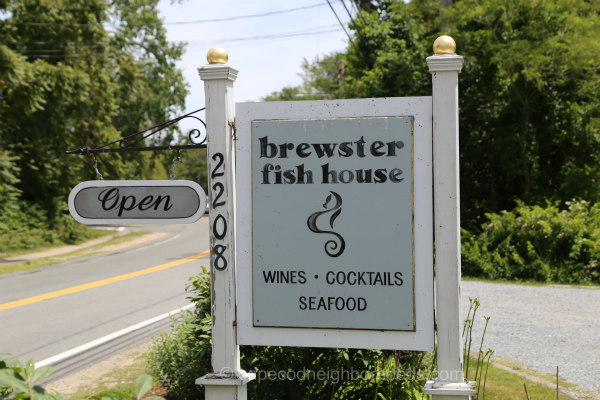 While Cape Cod offers a range of dining options, perhaps the most incredible exist within Brewster. With unique selections available, these establishments are among our favorites.

Bramble Inn

For intimate dining and lodging, be sure to check out Bramble Inn. This unique and charming site offers a superb three-course dinner menu from an incredible four dining rooms. With gourmet selections and an award winning location, Bramble Inn is truly a favorite with guests. The inn also serves memorable breakfasts.

Built in the mid 1800s, the bed and breakfast is just steps away from galleries, antique shops and more in the historic Village of Brewster. Guests may also eat outside in an enclosed courtyard, weather permitting.

Brewster Fish House

For more upscale dining, you won't want to miss The Brewster Fish House. This fantastic location is open for lunch and dinner. Expect to indulge in such delicacies as fresh seafood, vegetables, duck and caviar.

Brewster Fish House does not accept reservations. Also keep in mind while there are options for young diners, the restaurant does not have any high chairs or booster seats available.

Chillingsworth

Your fine dining experience continues at the famed Chillingsworth. This four-star restaurant is located within the centuries old Chillingsworth Foster estate in Brewster. Surrounded by six acres of gardens and lawns, this peaceful location also includes three guestrooms. Typical menu selections feature veal, lamb, tenderloin and fresh fish as well as delectable desserts to finish off your meal.

For a more casual dining experience, Chill's Bistro and Bar is also located on the same property. The destination includes a nightly a la carte and small plates menu, as well as typical Cape selections like Wellfleet Oysters and steamed mussels.

Peddler's French Bistro

For a selection of traditional French cuisine, make plans to head to Peddler's French Bistro. With a number of menu items including duck, Littleneck clams and escargot, a seasoned diner is sure to appreciate the attention to detail found within this bistro.

The location serves dinner on Thursday, Friday and Saturday nights from May through November. When you go, though, keep in mind that reservations are not accepted and the restaurant only accepts American Express credit cards. Peddler's French Bistro is located off Route 6A near the Brewster Book Store.

No matter where you choose to dine, you are sure to have an incredible experience tempting your taste buds in the fantastic community of Brewster.