Our Favorite Boating Communities on Cape Cod
Posted by Mark Washburn on Tuesday, August 2, 2022 at 5:22 PM
By Mark Washburn / August 2, 2022
Comment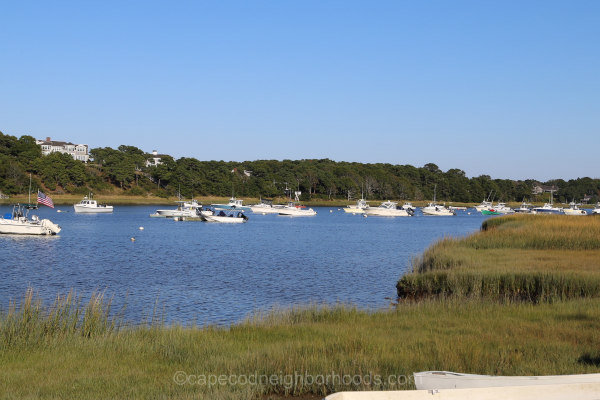 Boating is a big part of life on Cape Cod, and not surprisingly the area is home to several great boating communities.
Chatham
Chatham has two harbors, including Chatham Harbor and Stage Harbor. Stage Harbor is the more protected of the two, and easier for boaters who come in from the west. A plus for Chatham is that it's close to Monomoy Island National Wildlife Refuge, which is good place to spot seals, watch birds or do some fishing. You can hop on the ferry to reach Monomoy or kayak from Stage Harbor.
Falmouth
In Falmouth, the Inner Harbor has marinas on both sides that open to Vineyard Sound and Nantucket Sound. You'll also find a yacht club and two ferry terminals that take boats to Martha's Vineyard.
Provincetown
The inner harbor of Provincetown easily accommodates commercial vessels as well as large yachts. You'll find slips and moorings at Provincetown Marina or Long Point Marina. You can also choose to anchor inside protected Long Point. It's easy to take a day boating trip from Provincetown to view whales.
Hyannis
Apart from Provincetown, Hyannis is another summer favorite with a large and busy harbor, itself. There's the full-service Hyannis Marina, which can take in yachts of up to 200 feet, or you can anchor behind Egg Island.
Sandwich
Located on the Cape Cod Canal, Sandwich Marina is operated by the Town of Sandwich. You'll find more than 100 seasonal slips, some transient slips, and some commercial slips at the marina. As well, there's a boat launch. You can head from the popular marina to Cape Cod Bay or Buzzards Bay
Bourne
Right on Buzzards Bay in Bourne is where you'll find Kingman Yacht Center. It's considered Cape Cod's largest full-service marina. There's also a yacht club at the marina. Because of the location, it's easy to explore both sides of the Cape from Kingman.
Search Cape Cod Homes With Boat Docks