Osterville Parks: Hidden Gems on the Cape
Posted by Mark Washburn on Saturday, February 22, 2020 at 2:48 PM
By Mark Washburn / February 22, 2020
Comment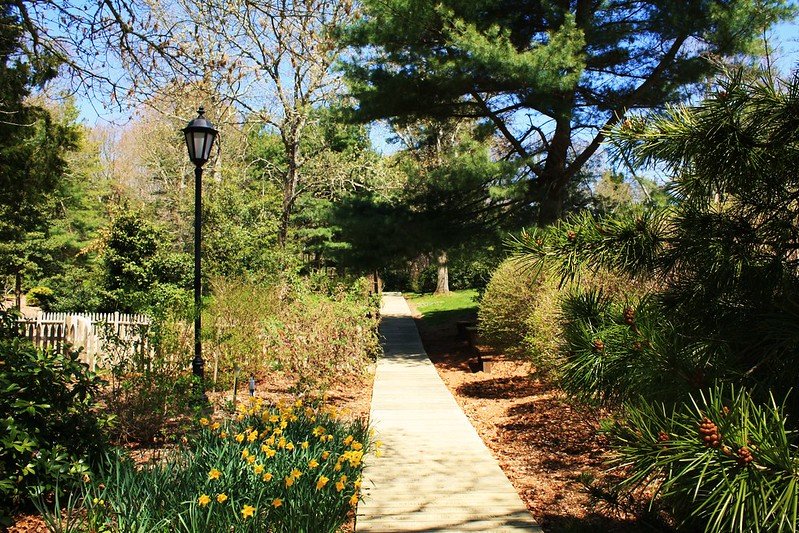 Photo: Elizabeth McClay
From its tranquil ponds and beaches to its small lake and local businesses, Osterville is a favorite of Cape Cod visitors and locals alike. Especially popular during the summer months, Osterville is known for its beautiful homes and its equally beautiful natural scenery.
As one of Barnstable's seven villages, Osterville sits on Nantucket Sound. The residential area offers access to a small business district, plus beaches, ponds and some true delights. If you're looking for a hidden gem on the Cape, you may just find it in one of Osterville's local parks.
Although tiny is size, Cotacheset Park offers some benches for sitting and a limited amount of green space for relaxing. You'll find this peaceful spot beneath the shade of a giant sycamore tree.
Cotacheset Park gains its namesake from the village's original settlers. The village was originally named Cotacheset. The small park sits in the same location of the Barnstable tricentennial stone, placed in the spot in the late 1930s.
For a much larger park in the Village of Osterville you'll want to head to Armstrong-Kelley Park. At nearly 100 years old, it happens to be the Cape's largest and oldest privately-owned park.
It's free to visit Armstrong-Kelley Park, as well as enjoy the dozens of trees, trails and gardens that make up this natural space. You'll also find picnic tables and a pet memorial garden, along with a family and pet-friendly atmosphere.
If you're looking for a great location to spot different flowers and plants in the region, as well as take in one of the park's hiking and walking trails, this park is the place to do it. Operated by the Cape Cod Horticultural Society, the park also features a large wooden train, a small fishpond in its Water Garden, and the uniqueness of a Garden of Verses.