Osterville Boasts One of the Clearest Ponds in MA
Posted by Mark Washburn on Tuesday, July 12, 2022 at 1:26 PM
By Mark Washburn / July 12, 2022
Comment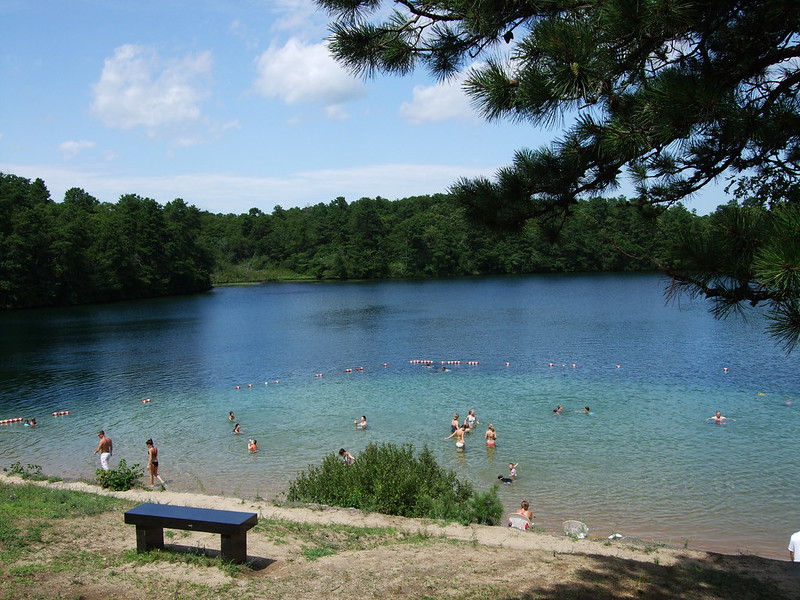 Photo: Massachusetts Office of Travel & Tourism
There are plenty of fantastic locations on Cape Cod to cool off and enjoy the natural scenery, but if you're looking for one of the clearest ponds in all of MA, you'll find it in Osterville. Joshua Pond is not only a great place to take a dip in the water, but it's a great place to soak in the beauty of the surrounding area.
This freshwater pond isn't too close to the ocean, so you won't have to worry about big crowds at Joshua Pond. It's also technically located in a residential community in Osterville.
It is, however, a fun place for families to visit while on Cape Cod, or for locals. The small pond has plenty of space to sit back and enjoy the sun and the water.
Joshua Pond has clean sand and clear water. It's not a kettle pond, but it is pristine. There are some steep stairs that lead down to the sand and water.
Once you get there, you'll find the beach is narrow, plus you can also choose to stretch out on a larger grassy area just above the shoreline. During the busy summer season, there is usually a lifeguard on duty, plus the pond has a roped-off area that's ideal for swimming.
In addition, you'll also find a small playground for younger kids and some nearby hiking trails that lead around the pond. When you go to Joshua Pond, keep in mind while there is plenty of parking, it's primarily just for residents.
Otherwise, you'll likely have to get dropped off at the pond or ride your bike to reach the area. If you're vacationing on Cape Cod or planning to buy a vacation property in the area, there are several rental properties that sit within walking or biking distance of the pond, too.
Explore Cape Cod Pond Neighborhoods