Old Silver Beach: Beloved for Generations
Posted by Mark Washburn on Sunday, April 28, 2019 at 9:14 AM
By Mark Washburn / April 28, 2019
Comment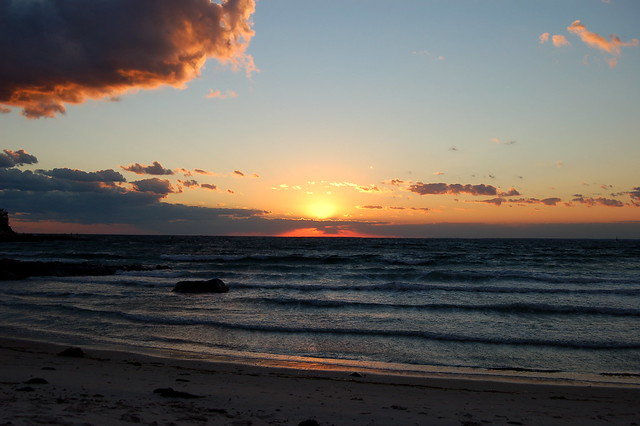 Photo: Drew Bryden
As one of the most visited beaches on Buzzards Bay, Old Silver Beach has been a "must-go" destination for generations. It's not uncommon to come across adults who've been coming to the beach for years, some of which have come back on a regular basis since they were children themselves.
On some days you'll find a line of cars waiting to park well before the gates even open in the morning. It's no wonder that the cars are lined up, as the beach parking lot often overflows into the lot across the street as more and more beachgoers flock to the sandy shore.
Widely regarded as not only the busiest beach in Falmouth but the most profitable in terms of parking fees, it's common for the beach to take in up to $12,000 per day during the busiest weekends of the year. In actuality, Old Silver Beach is two beaches in one and each side offers its own parking area.
One section of the beach is reserved for residents of Falmouth with beach stickers on their vehicles, while the other side is open to the general public. While separated by a small rock jetty, you'll likely find that both sides of the beach are equally pleasant.
The residential and local sides both have access to warm water and a shoreline overflowing with marine life. When you go, however, keep in mind the current can be pretty strong near the jetty separating the two sides, especially when it's high tide.
Collectively, one of best things about going to Old Silver Beach, apart from the beach itself, is the view once you get there. Beachgoers can easily look out across the Bay to Marion, on to Mattapoisett and to West Island. You'll probably also catch a glimpse of Cleveland Ledge Lighthouse out on the horizon.