Off-Roading on Nauset Beach
Posted by Mark Washburn on Wednesday, October 11, 2017 at 9:58 AM
By Mark Washburn / October 11, 2017
Comment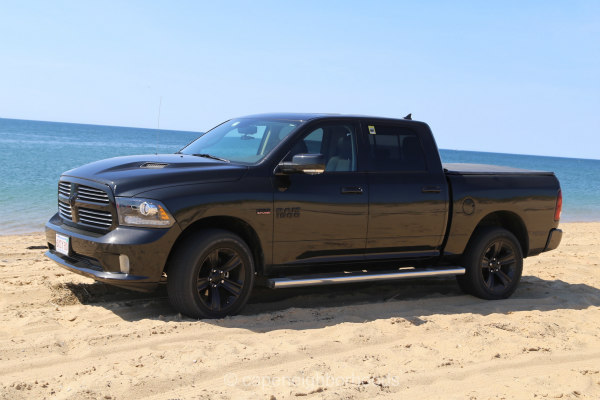 When it comes to visiting Nauset Beach one of the best ways to do it is off the beaten track. Off-roading to The Outer Beach is a popular pastime, especially during the peak season, even more so now that a statewide habitat conservation plan has come into play.

Under the recently approved plan, Orleans officials are able to escort off-road vehicles past plover nesting areas, which previously shut down the trails leading south from Nauset Beach. Because state and federal endangered species laws are in place to protect piping plovers, it's necessary to keep people away from the nesting areas. Under the vehicle escort plan the birds remain protected while at the same time some conditional vehicle access is opened up to beach areas.

According to the Orleans habitat plan, escorted convoys can travel past two or less plover nests or broods and are authorized to pass by 20 or fewer unfledged least tern chicks. It takes about a month for a newly hatched chick to learn to fly. Prior to the statewide habitat conservation program, Nauset Beach was being forced to close down for much of the summer season.

Selectmen from both Chatham and Orleans are also now taking a look at their beach management agreement. Orleans wants Chatham to take over managing its section of the beach next year. Orleans currently takes in more money for off-roaders for permit stickers. However, even though Orleans currently has a larger stretch of the dunes on its side, this area is eroding and the Chatham portion appears to be increasing.

Permits for off-roading are available for purchase at Nauset Beach between the months of early May through early October. During off-season those permits may be purchased at the Orleans Police Station. In order to get a permit, off-roaders have to carry things like a spare tire, tire gauge, a tire jack, towrope and a shovel in their of-road vehicle.