Off-roading On Cape Cod
Posted by Mark Washburn on Monday, March 9, 2015 at 10:10 AM
By Mark Washburn / March 9, 2015
Comment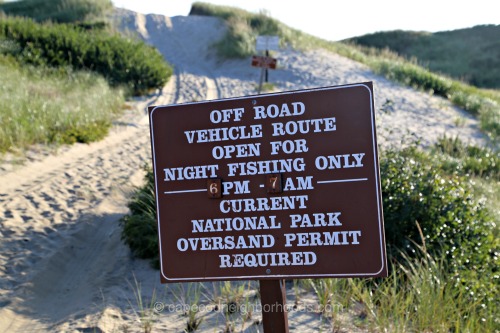 There are several different ways to experience Cape Cod, but one way really takes you off the beaten path. We're talking about off-roading to experience the Cape and its miles upon miles of beaches in an entirely new way. On the Outer Cape, there is plenty of room to go off-roading at Cape Cod National Seashore. Off-roading in this area takes you from Provincetown's Race Point Lighthouse to Truro's Head of the Meadow Beach.

You need to take your off-road vehicle to the Off-road Permit Station located at Race Point Beach between the months of mid-April and mid-November. When you arrive, you'll need to show your driver's license and registration. If it's not your vehicle, you'll need this information from the owner, as well as a letter authorizing you to drive the vehicle.

You'll also need to pay for a permit, which ranges from $50 to $225. The permit station is open every day. Keep in mind, though, only a certain number of permits are available, so if you want one you'll need to go sooner than later. You can also get a 7-day permit via the Advanced Sales System starting in April.

Off-roading is restricted somewhat during June and July because of the influx of the Piping Plover during nesting season. Keep this in mind if you're planning to purchase a 7-day permit. Other things to keep in mind are that rental vehicles aren't allowed at the National Seashore. As well, park rangers may restrict travel at times due to beach conditions.

For more information about the station's hours, possible closures and off-road driving conditions, call the Off-Road Information Line. That number is 508-487-2100 ext. 0926.

As for Nauset Beach in Orleans, you have to have a special sticker for off-roading here. You can only get the sticker by mail and it is only valid from May through April. Prices vary between residents and non-residents.

Another option for off-roading is in Truro. You will also need a sticker here. The corridor is on the Bay side, and you can enter at Corn Hill Beach, Fisher Beach or Beach Point Landing. ATVs are not allowed.

Whichever route you take, you are sure to enjoy seeing the Cape in an entirely new light, by making your own path as you go.