Nourishing the Poppy Spit
Posted by Mark Washburn on Wednesday, April 1, 2020 at 9:24 PM
By Mark Washburn / April 1, 2020
Comment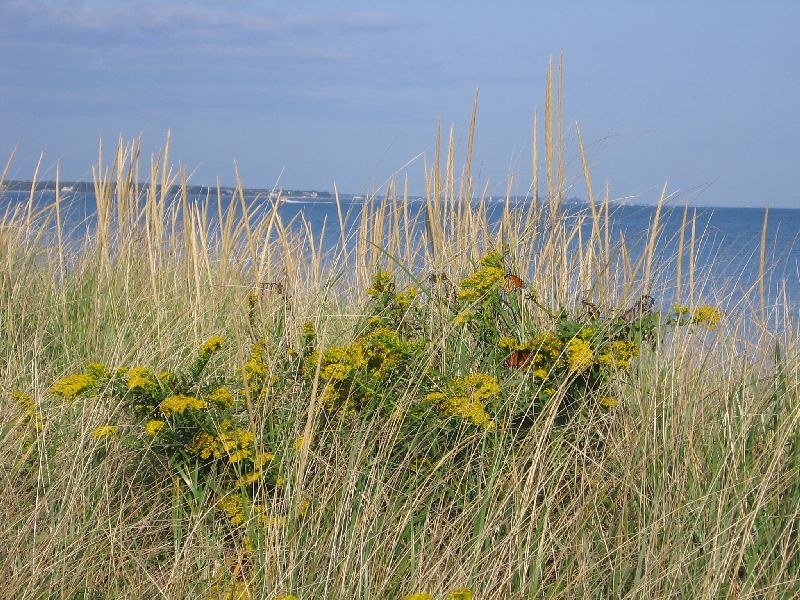 Photo: Matt
Efforts are underway to once again nourish the Poppy Spit. The Popponesset Spit will be taking in thousands of new cubic yards of sand as part of an ongoing dredging project.
That's on top of the 10,000 cubic yards of sand which was trucked in this past winter. It's all in conjunction with an ongoing effort to widen and heighten a beach that's been routinely battered by storms, wind and ocean currents over the years and decades.
Several years ago, a non-profit deemed the spit to be in crisis. Board members of Save Popponesset Bay then initiated a two-phase plan to help protect the spit and the bay.
Under phase one of the plan crews will be hauling sand to the Mashpee beach to help increase its width and to increase the height of the dunes. They'll also be planting some dune grasses to help keep the sand where it's supposed to be. While the roots of the grass can help keep the sand on the spit, the grass blades can help catch any blowing sand.
Phase two of the plan, meanwhile, will focus on constructing a longer, deeper, and wider channel. Permitting for phase two could come in about two years.
The latest dredging project of the Popponesset Bay channel is expected to bring in another 8,500 cubic yards of sand to the nourishment project. More than half of it is funded by the town, while the rest is being funded by the non-profit.
The spit divides the Bay from Nantucket Sound. Not only is it a popular summer destination for beachgoers but it's also a habitat for endangered terns and piping plovers.
In addition, the barrier beach also helps protect nearby homes from storm damage. The Poppy Spit is owned and protected by Save Popponesset Bay and Mass Audubon Society