North Truro Air Station: Cold War Relic
Posted by Mark Washburn on Friday, December 28, 2018 at 5:09 PM
By Mark Washburn / December 28, 2018
Comment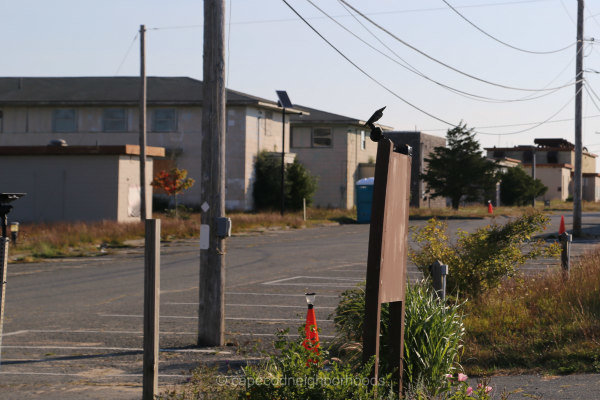 Now the destination of curious visitors to Cape Cod, the North Truro Air Station maintains a unique history. Spurred by Russia testing its first atomic bomb, the North Truro Air Station was born in the early 1950s. Its location was utilized to monitor Soviet bombers, as one of the first radar listening stations.

Decommissioned, however, in the mid 1990s at the end of the Cold War, most of the land of the abandoned military site came under control of the National Park Service, and part of the Cape Cod National Seashore. Still though, its old barracks, officers' quarters, buildings and even a bowling alley remain. While the radar dishes are no longer there, the concrete pads where they used to stand remain in the ground.

Some buildings have been renovated over the years, though many sit untouched, still standing very much as they did more than a half-century ago. Likely not safe for visitors anymore, it's no longer possible to go inside many of the old buildings.

Even so, the public can still visit the grounds, and the Park Service does conduct regular guided tours. One of the most surprising additions is the Payomet Performing Arts Center, found on its grounds.

It came as part of an effort to transform the old base into a hub for local nonprofits in the areas of art, science and education, named the Highlands Center. So far, though, that visionary North Truro project has not fully become reality, as the amount of work to fix some of the old buildings is too great.

Still, the National Park Service joins Payomet with facilities at the site, plus there's an atmospheric research lab on the property. It's possible someday that seasonal housing could also come to the area, or even some more affordable housing options. For now, though, many remnants of the Cape's past continue to exist at the site of the old North Truro Air Station.