North Truro Air Force Station
Posted by Mark Washburn on Wednesday, July 8, 2015 at 11:03 PM
By Mark Washburn / July 8, 2015
Comment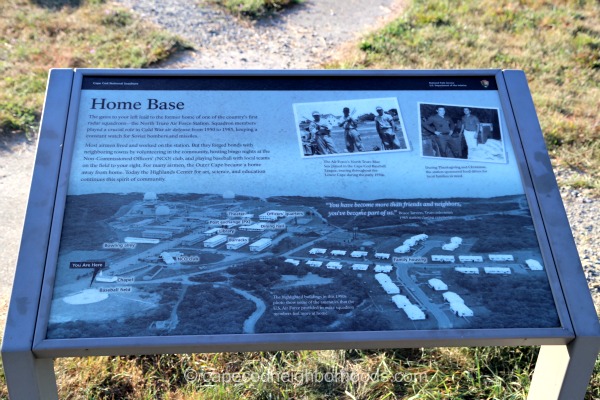 There is no doubt that Cape Cod is full of history, but part of the region's history will soon be transformed into something new. The Cape Cod National Seashore is working to develop more than 100 acres of land where the North Truro Air Force Station once stood. The goal is to transform the land into the Highlands Center, an educational, arts and science center for the region. To do so, the Seashore is using about $1 million in donated funds to demolish around a dozen contaminated and empty buildings, which still sit on the land.
The North Truro Air Force Station officially closed in 1985. Over about the next decade, the majority of buildings sitting on the land, along with most of the land itself, were transferred over the National Park Service. The rest of the land went to the FAA, which uses long-range radar there in tracking international flights into New York's Kennedy Airport and Boston's Logan Airport even today.
The site of the old station served a role in military history beginning with World War II. During this time, the U.S. Army trained artillery crews in the region. Because the site was fairly remote at the time, without any natural obstructions or tall buildings, it made the ideal location for the military to use for decades.
Primarily, though, the actual station served an important role in the 1950s during the Cold War. Originally built in 1951 after the Russians tested their first atomic bomb, the station became home to one of the nation's first radar squadrons in the air defense system. Two radars came to the site that spring.
Airmen stationed at North Truro monitored unknown aircraft up and down the East Coast. The primary job of the station was to detect any sign of Russian bombers in the area, then tip off Air Force planes to the whereabouts of the Russian bombers.
According to a retired U.S. Air Force fighter pilot who made his home in West Hyannisport, the North Truro station spotted Russian bombers about once a month. The station was supported by off-coast radar called Texas Tower and by the assistance of Navy ships.
At one point, more than 500 members of the military, as well as civilians, worked out of the station. The former site of the North Truro Air Force Station is about two miles to the east of North Truro.