Nobska Light Gets a Makeover
Posted by Mark Washburn on Wednesday, October 9, 2019 at 2:34 PM
By Mark Washburn / October 9, 2019
Comment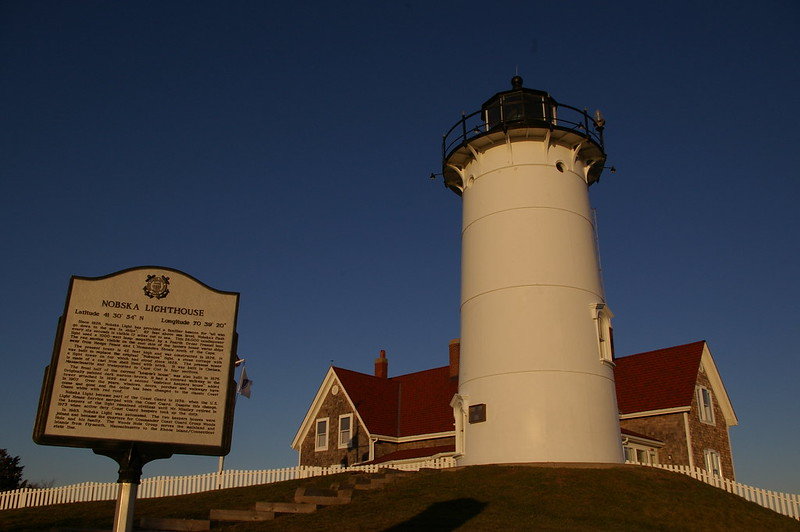 Photo: Chris Murphy
Set on the tip of Cape Cod, Nobska Light stands as a longtime tribute to the Falmouth area. First established in the 1800s, the historic light station now sits on the National Register of Historic Places.
Generations of Cape Cod residents and visitors have no doubt seen the light station, and now plans are underway to ensure it will be enjoyed for generations to come. A few years ago, the Friends of Nobska Light formed to help preserve the tower, keeper's house and its grounds. That led to work on the lighthouse tower first.
Now the non-profit has turned its focus to a much larger renovation plan. Members recently kicked off phase one of their project, focused on making renovations to the old light keeper's house.
The Friends of Nobska Light capital campaign hit $1.5 million this past summer, allowing for those renovations to finally begin. In total, the campaign has a goal of $5 million and grand plans to turn the keeper's house into a future maritime museum.
Crews will focus on exterior work, with one of the main goals of phase one being to make sure the keeper's house is weathertight. Phase two of the project, meanwhile, includes interior work and site work, which will allow for public access to the museum. That work will officially begin when the campaign hits $2.5 million.
When finished, plans call for the Nobska Lighthouse and maritime museum to be used for educational purposes, not only to help explain the role of the site itself to visitors, but also to help explain the Coast Guard's contributions. Along with preservation of the tower and keeper's house, plus establishment of the museum, funds raised during the campaign will also be used to help maintain the site's sustainability and financial stability for years to come.