Nickerson State Park: A Crown Jewel of Cape Cod
Posted by Mark Washburn on Wednesday, October 2, 2019 at 8:18 PM
By Mark Washburn / October 2, 2019
Comment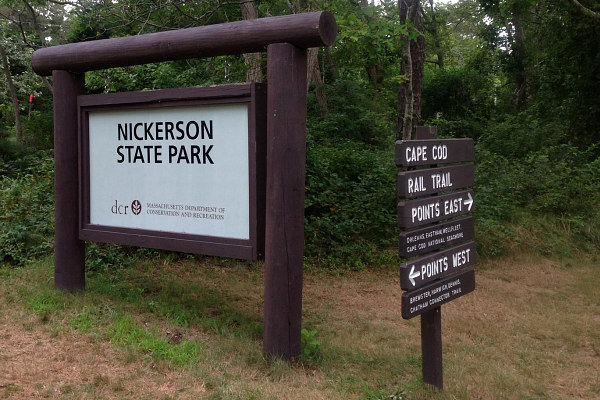 A true crown jewel of Cape Cod to this day, Nickerson State Park is easily one of the most popular sites in the region for visitors and locals alike. In fact, thousands of people flock to the 1,900-acre park every year, many of them lured by the Cape's largest campground and endless recreational opportunities.
Designated by a sign off Route 6A in Brewster, Nickerson State Park is a tribute to the Nickerson family. They first became landowners in Brewster in the late 1880s, when the elder Nickerson built a summer home and private game reserve on the land.
Around the 1930s, family members donated the game reserve land to the state, thereby turning it into Nickerson State Park and marking the very first park in the entire state of Massachusetts. Tens of thousands of trees were added to the park, and by the 1950s it was one of the state's most popular vacation destinations.
Flash forward a few decades and the park expanded once again, this time with some beachfront property right on Cape Cod Bay. The park then added in additional walking and biking trails.
Nickerson Park now features more than 400 campsites and offers plenty of fun for its guests. Visitors are also treated to horseback riding trails, ponds and beaches, fishing spots, surfing, sailing, kayaking and canoeing.
Operated by the Department of Conservation and Recreation, Nickerson State Park is open to visitors during the busy tourist season, typically from around mid-May to October. The park does charge a small daily fee to visit, plus an additional fee for camping. You can make a reservation or check availability of campsites online.
As for the old Nickerson summer house, it's since been rebuilt. The family eventually sold it for use as a seminary. It then became part of the Ocean Edge Resort and Golf Club and is now open to the public.