Nauset Light Shines Bright
Posted by Mark Washburn on Monday, August 31, 2015 at 9:59 AM
By Mark Washburn / August 31, 2015
Comment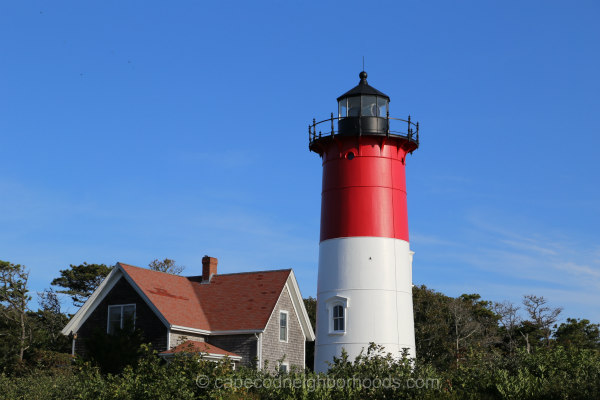 One of the most famously photographed landmarks in Eastham is far more than just a great location for pictures and postcards. Nauset Light, formally known as Nauset Beach Light and now belonging to the National Park Service, is one of the most interesting sites to explore in the Cape Cod region. With its rich maritime history and unique features, this lighthouse may no longer be needed by modern ships, but it still serves an important role in Cape Cod's cultural history.

Close to area walking trails and beaches, Nauset Light is a premiere location for starting your exploration of the Cape Cod National Seashore. Be sure that you don't leave your camera behind because this fantastic location is ripe with natural beauty, whether you are actually fortunate enough to walk inside, or simply walk the grounds.

Originally built in the late 1800s in Chatham, Nauset Light was later moved to Eastham in the 1920s. It replaced the Three Sisters of Nauset, a series of small wooden lighthouses that were decommissioned and relocated not far away. At one time Nauset Light was on the list to be decommissioned too, but due to strong opposition from the public, the lighthouse was simply moved to a location nearby to protect it from the eroding cliff.

Now maintained by the Nauset Light Preservation Society, Nauset Light has been carefully preserved and restored and is open for public tours during select days in the summer. While these tours are free, donations are accepted to help with the maintenance of the site. Periodic educational tours are also scheduled. The summer season closes with an annual Full Moon Tour during the evening in late October.

As part of any of the tours, volunteers are on hand to provide visitors with some historical information regarding the site and those who want to climb up a spiral staircase and short ladder to reach the top of the lighthouse, may do so. While you're at the site, be sure to walk the short distance to the Three Sisters, too. Although you cannot actually tour them anymore, they're still a unique location for photographs.

Keep in mind if you go, though, that parking is extremely limited so plan on paying to park at the nearby beach. To reach Nauset Light, take Route 6 to Bracket Road, a left on Nauset Road and then a right on Cable Road. When you reach the end, make a left on Ocean View Drive. Once you park you will simply follow the path to Nauset Light.