Nauset Light Beach is Forever Popular
Posted by Mark Washburn on Monday, March 13, 2017 at 9:17 AM
By Mark Washburn / March 13, 2017
Comment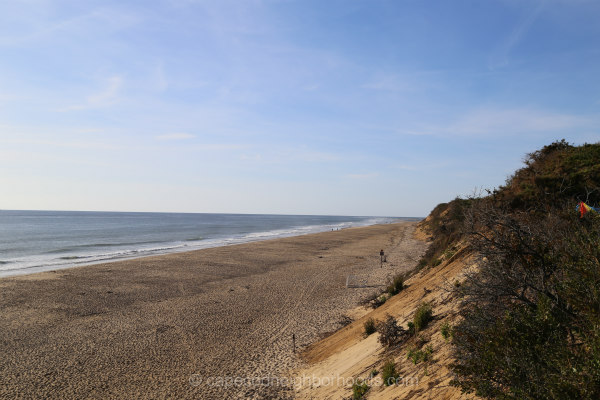 At one-mile long, Nauset Light Beach remains one of the Outer Cape's most popular beaches, a long-standing tradition for year-round residents and seasonal visitors to the Cape. With breathtaking scenery and fabulous surfing, the beach is often at the top of the list when it comes to regional destinations.

Found on Ocean View Drive in Eastham, Nauset Light Beach is actually a part of the National Seashore, with large waves ideal for boogie boarding and surfing. While the mile-long beach appears large it is actually small when compared to other seashore-area beaches, located only about a mile to the north of Coast Guard Beach.

Families with older children find it a great location for catching a wave or simply lounging on the clean sand. Visitors also enjoy spotting the old Nauset Light, a lighthouse found just inland from the main beach. The saltwater beach also includes seasonal lifeguards and a boardwalk, making it favorable to many beachgoers.

During the winter months the landscape changes, sometimes making it possible to see the old foundation of the historic Three Sisters Lighthouses. Early spring to early summer bring the possibility of spotting nesting piping plovers, though you'll have to keep your distance.

Perhaps the biggest issue for local leaders, however, is dealing with Mother Nature. Several ideas have been floated regarding how to respond to problematic erosion and damaging weather at the site, including possibly making a beach shuttle and coming up with another way to access the beach. That's because just reaching the beach requires taking a steep stairwell down a 60-foot drop from the bluff to the sand.

In the meantime, though, the beach remains as popular as ever. If you go to Nauset Light Beach, be sure and get there early. Typically, the parking lot is full by mid-morning during the high season, making it sometimes difficult to find a spot.