Nauset Beach Dispute Resolved
Posted by Mark Washburn on Sunday, May 20, 2018 at 4:58 PM
By Mark Washburn / May 20, 2018
Comment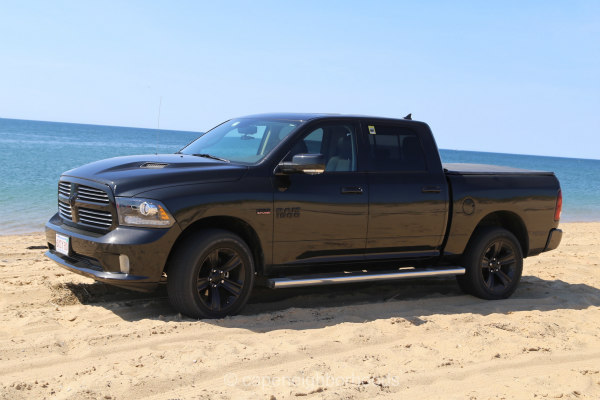 After about a year of talks, including a partial impasse that's lasted for the past several months, the two Cape Cod towns at odds over Nauset Beach patrols and revenue just signed off on a short-term agreement. Until now, selectmen from Chatham and Orleans hadn't been able to come to an agreement at all.
The newly signed, one-year agreement means Chatham will now patrol its own portion of the barrier beach and keep 25-percent of permit revenue paid by non-residents for off-road vehicle stickers. At the same time, Orleans gets to keep 75-percent of the money earned from non-residential permit sales.

While the two towns do get to keep funds gained from residential and property owner beach stickers, the funds coming from non-residents in the past only went to Orleans. That's because the town formerly took the lead in beach management. The new agreement, however, means the Town of Chatham will now enforce the rules and patrol along its own stretch of sand.

Problems in the old agreement began emerging due to breaks in the barrier beach over time. When the sand moved, town leaders began debating whether the old agreement was still fair to both sides.

That caused some to worry that existing trail access could actually be shut off completely. Some of that stemmed from a past dispute between Eastham and Orleans. In that case, Eastham closed off access to off-road traffic in regards to off-road trails leading from Nauset Beach to Nauset Spit.

That was just one of the concerns raised during the most recent dispute. During negotiations, there was also a proposal that, if passed, would have tacked an additional surcharge on to those purchasing non-residential off-road permits.

While the latest agreement between Chatham and Orleans only lasts for another year, the two towns are expected to meet again in the future to try and hammer out more of a long-term deal.