Nature is Changing Ballston Beach
Posted by Mark Washburn on Friday, September 7, 2018 at 9:58 AM
By Mark Washburn / September 7, 2018
Comment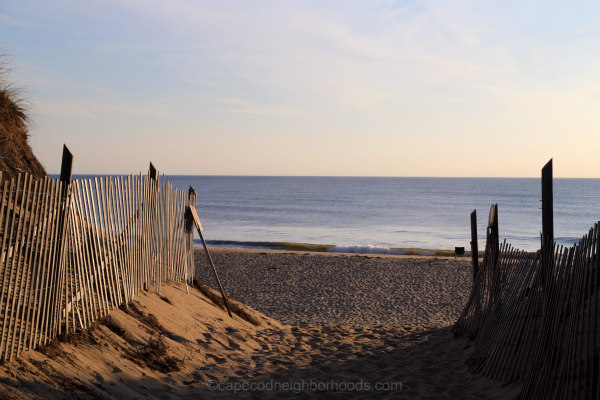 With good waves for boogie boarding and for surfing, Ballston Beach presents a quiet, less crowded option for beachgoers on Cape Cod. This Truro beach also allows for some outstanding views, not just of the ocean but also of the nearby hills.

Nature isn't just responsible for the scenery, though, it's also gradually changing the beach itself. For years now the beach has been at the mercy of Mother Nature, with hurricane force winds just a few years ago heavily damaging the dune and flooding the nearby parking lot.

That was followed up by yet another winter storm and another overwash, creating an even wider opening in the dune. It's a theme that's repeated itself over and over again. That's led area leaders and residents to question the future of the beach, including the success of any short-term repairs and flood control.

The changing landscape of the beach is certainly not hard to see. In particular, one residence, dating back to the late 1800s, is currently perched on the edge of a Ballston Beach dune. Its days of still standing, however, are likely numbered.

That's because the house once sat far, far away from the sea. Storms changed all that and the sand around the house eventually began to pile up.

Over just the past few years similar storms have really left their mark on the beach and the house, with some of the most drastic changes to the dune made just recently. The home has now been declared unsafe, leaving its owners and the town to come up with a new plan on what to do about it.

As for the future, solutions are being presented, but already nature has definitely left its mark on Ballston Beach, one of the most treasured locations in Truro but also one that's constantly changing.