Morris Island: An Exclusive Chatham Location
Posted by Mark Washburn on Saturday, March 14, 2015 at 1:44 PM
By Mark Washburn / March 14, 2015
Comment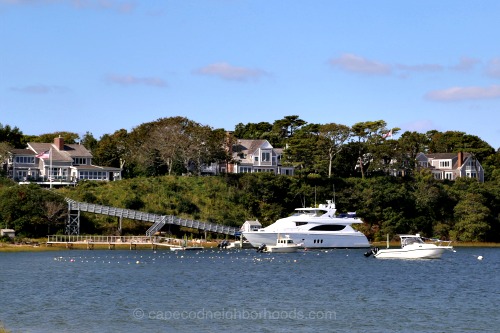 Imagine a place where you wake up to unobstructed and exquisite views of the Atlantic Ocean, while surrounded by peaceful wooded acreage and wetlands. That's what you'll find when you become homeowners in the exclusive Chatham location of Morris Island. Located on the southern end of Chatham, this tranquil oasis offers the unmatched scenery of Stage Harbor and Chatham Harbor, including deep-water access to Nantucket Sound. It's much more than just a location for many homeowners; it's quite simply, a dream come true.

As for the neighborhoods of Morris Island, homes within Stage Island are on Chatham's south end overlooking both Nantucket Sound and Stage Harbor. Found off Stage Island Road and Morris Island Road, many of the homes in this enclave include private docks and direct water frontage. This gives homeowners front-row access to boating, fishing and even kayaking.

Meanwhile, the Quitnesset includes single-family homes between Chatham Harbor and Stage Harbor, allowing residents deep-water access to Nantucket Sound. The Monomoy National Wildlife Refuge is just south of the community. With both traditionally built Cape-style homes and contemporary designs, this community offers all homeowners large, wooded lots, as well as deeded, private beach access. Here, it's not unusual to find just multi-million dollar homes, but mansions in the 25-million dollar range, as well.

While Morris Island homes are built with luxury in mind, they are also built to compliment their surroundings. Many homes include panoramic views of the waterfront, with large decks allowing for the seamless incorporation of indoor to outdoor living space. Many families rejoice in the relaxing inclusion of both worlds, with the unique surroundings of the Cape to enjoy.

Sweeping waterfront views are just one of the key features of living within this prestigious Chatham location. When not out on the water, residents continue to enjoy the peaceful and beautiful outdoors, relishing in all of the other activities possible living on Morris Island. Morris Island Trail offers nearly a one-mile long hike from Wikis Way down to Amos Point. Much of this is right along the shoreline.

A portion of Morris Island also is included in the Monomoy National Wildlife Refuge. Here, residents and visitors can explore the dunes, marshes and freshwater ponds of the area, while seeking out native birds and animals like the piping plover and the colonies of seals sometimes found in the shallow waters.

Experience Cape Cod living at its best. Come home to the luxury, and unmatched surroundings of beautiful Morris Island.
Morris Island Homes For Sale:
Morris Island Homes For Sale
Welcome to 95 Tisquantum, the spectacular beachfront property ideally located on Chatham's coveted Morris Island. Sited on a large and level piece of land with commanding ocean views, the existing...
A captivating coastal gem, nestled on the crest of Stage Island and surrounded by the scenic waters of Nantucket Sound, this picturesque setting offers a serene and idyllic backdrop for nature...