Monomoy Regional High School
Posted by Mark Washburn on Wednesday, January 2, 2019 at 10:35 AM
By Mark Washburn / January 2, 2019
Comment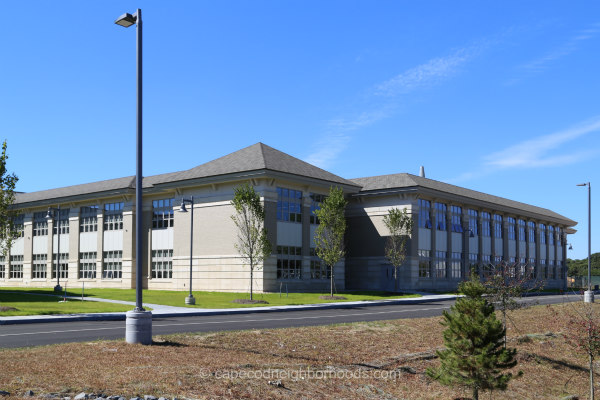 Serving students of Chatham and Harwich, Monomoy Regional High School in Harwich continues to be a shining example of new technology and innovative ideas for success. A project more than a half century in the making, the new regional high school officially opened just a few years ago, serving more than 600 students in 8th through 12th grade.

Now part of the Monomoy Regional School District, the building is the only high school in the district, fed by the Harwich and Chatham Elementary schools plus Monomoy Regional Middle School. It wasn't an easy solution, though, for either community.

In fact, it took decades for town leaders to come up with an agreement, reached by voters in 2010. It then took $49 million to complete the vision, funded by tax money from the two towns, plus some additional help from the state.

The state-of-the art new building features a nearly 600-seat auditorium with a professional sound system and stage. In addition, the building also boasts a central corridor, affectionately dubbed the school's Main Street. Served by around 60 full time teachers, the combined school is now home to nearly two-dozen athletic teams, intramurals and club teams, with opportunities for all students to get more involved.

Now with a new building in place and students settled in, high school leaders are focused on the continued success of students. This includes efforts to work on the school's graduation rate, assisting those in need of more attention from teachers and making an investment into online learning opportunities and electives.

The high school is also trying new things, such as a more flexible hour-long lunch where students can socialize, study and complete homework. It's also translated to more time for school clubs and for students to receive some one-on-one help from teachers, all part of a larger effort to help students on Cape Cod succeed well into the future.