Menauhant is a Magical Place
Posted by Mark Washburn on Sunday, May 19, 2019 at 4:28 PM
By Mark Washburn / May 19, 2019
Comment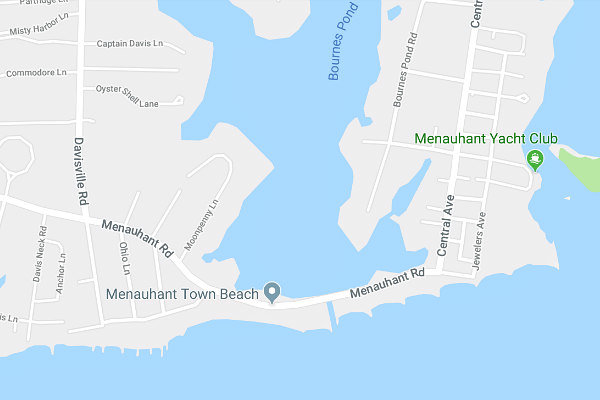 One of the earliest summer resort colonies on Cape Cod, Menauhant of East Falmouth is truly a magical place. While the historic summer spot dates back more than a century, it's not hard to see decades later what makes the location so special.
Plans for the summer colony first emerged in the late 1800s, planned out for 700 small lots. Bordering Eel Pond, Vineyard Sound and Bournes Pond, it wasn't long before people started flocking to Menauhant during the summer months, especially from the big cities of neighboring Boston, New York and Philadelphia.
A hotel soon went up near two private beaches, bringing with it stables and a bowling alley. It wasn't long, though, before a casino joined the location too, complete with an indoor skating rink.
While the original hotel no longer stands, the Yacht Club, dating back to the early 1900s, has stood the test of time for more than a century. It's still the place to go for tennis tournaments, regattas, dances and parties. There's also a chapel still standing in the area, which dates back to the 1930s.
Many neighbors have been in the area for generations themselves, and the setting is truly unique. Now home to less than 100 residences, you'll still find everything from Gothic Revival and Cape Cod-style homes to Colonial Revival and Shingle-style homes, some of which date back to the 1920s and 1930s. Newer homes have since been constructed to blend in with the older homes of Menauhant.
With a true sense of community still intact, you won't find many fences between the homes of Menauhant, but you will find lush, well-kept properties and homes. The roads in the area have never been paved, but that doesn't seem to bother area residents who walk almost everywhere they choose to go in Menauhant.