Mayflower Beach in Dennis
Posted by Mark Washburn on Saturday, March 21, 2015 at 9:42 AM
By Mark Washburn / March 21, 2015
Comment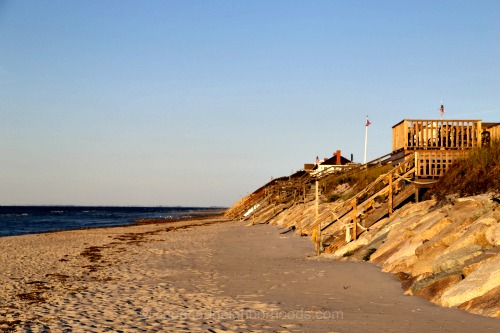 If you're looking for some fun in the sand and surf along Cape Cod, be sure and take a trip out to Mayflower Beach in Dennis. Known by visitors and by locals as one of the area's most scenic and family-friendly beaches, there is plenty of clean, white sand to stretch out your toes.

Mayflower Beach is the perfect location to lounge along the beach, plus check out some of the local sand dunes, and even go swimming. When you go, though, expect the water to be on the warmer side. The water on the Bay side is typically much more pleasant than the water on the South side of Cape Cod.

Families will enjoy splashing in the various shallow pools that pop up during low tide. Another popular spot is the long boardwalk, offering visitors a way to walk directly from the parking lot out onto the beach. With its small waves and plentiful amenities, Mayflower Beach is the perfect location for enjoying either a peaceful day of lounging on the beach, or joining in on some outdoor recreational fun. You'll often find a volleyball net set up along the beach's western side.

This saltwater beach also includes lifeguards and a great place for setting up a picnic. In addition, Mayflower Beach also includes a snack bar, just in case you forgot to pack some food, as well as includes convenient public restrooms. Another great addition is the oversized parking lot. The one thing you cannot do at Mayflower Beach, though, is set up a campsite. However, there's plenty to do during the day to keep you and your family entertained for hours.

Because of its reputation as one of the best beaches on the Cape, Mayflower Beach does get somewhat crowded during peak season, so you may want to head there later in the afternoon. The good news is the parking pass you'll need works for all Dennis area beaches, so you can try out Mayflower plus another area beach all in the same day. A parking pass costs $20 during the week and $25 per day on the weekends and on holidays. You can also purchase either a weekly or a seasonal pass. Residents of the area are eligible for a discount, too. You can get your pass at Dennis Town Hall, located on Old Bass River Road.

You'll find Mayflower Beach near the intersection of Horsefoot Path and Dunes Road in Dennis. Be sure and make a stop. We're certain you'll be glad you did.