Mashnee Island: Waterfront Paradise in Buzzards Bay
Posted by Mark Washburn on Friday, October 30, 2020 at 3:39 PM
By Mark Washburn / October 30, 2020
Comment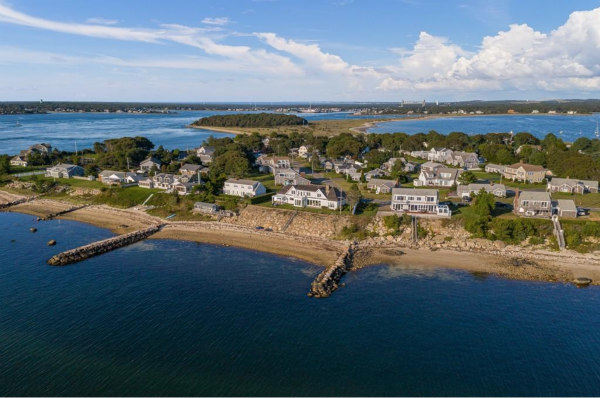 Nearly surrounded by water, Mashnee Island is, quite simply, waterfront paradise in Buzzards Bay. This small community may not be widely known, but for some that's definitely part of its appeal.
Home to around 140 houses, Mashnee Island offers some incredible views and plenty of history. While residents are able to drive across a one-mile causeway to reach their homes today, in the old days it often meant taking a boat.
That's because at one time, Mashnee was an actual island. The 50-acre piece of land was originally owned by Native Americans.
Later, it later used for grazing sheep, harvesting salt, as a sailing camp and even as a lookout spot for the Coast Guard during World War II. Following the war, developers came in and made Mashnee into a summer cottage resort.
It was the kind of place families were drawn to each summer. While half of the island was dedicated to summer rental cottages, the other half of the island was privately sold off parcel by parcel. There was also, at one time, a large rec facility on the island and even an in-ground pool.
Some of those old summer cottages still stand today and are used as private residences. Meanwhile, other homes have since been torn town and replaced by even larger homes.
Still, the peaceful location is enough to draw in residents and visitors, alike. Mashnee is the kind of place that truly presents a relaxing, Cape Cod-feel.
Now considered part of the Gray Gables Village of Bourne, an estimated 30 families live in Mashnee year-round. You won't, however, find any stores, schools, restaurants or even gas stations in the community.
Of course, you will find a delightful location with direct access to Buzzards Bay. For some homeowners, that's exactly what makes life on Mashnee so appealing.