Maritime Landing Proposed for Dennis Village
Posted by Mark Washburn on Tuesday, September 4, 2018 at 11:29 AM
By Mark Washburn / September 4, 2018
Comment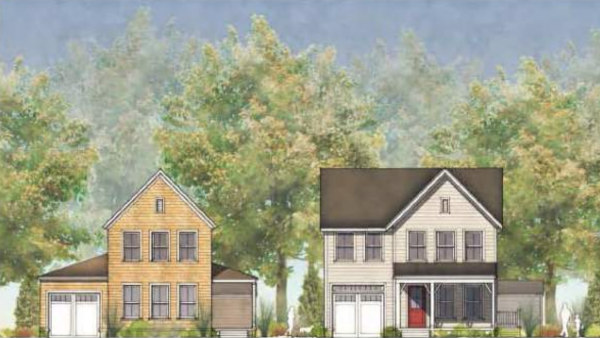 Dennis Village could be in line for a new development of more than two-dozen homes. Plans for the proposed Maritime Landing development call for 28 new residences to go in just off Route 6A. Some of the residences would be duplexes while others would be stand-alone residences.

The nearly six-acre property sits on the south side of the roadway, behind some commercial properties. The site also sits conveniently within a short walk of village center.

Surrounding a large green space, it's said that the homes will all feature two- to three-bedrooms, with around 1,400 to 1,800 square feet of living space. The homes would also include either side or front porches, a back patio, a full basement and a garage.

There have been some concerns raised by nearby property owners, however, including the look of the neighborhood and its potential toll on local traffic. To appease some of those concerns, the developer plans to construct some fences, plus add in more landscaping and trees.

More local hearings on the proposed development are likely in the coming months. In the meantime, the developer and proponents profess this development would aid the community in terms of resolving some of the issues surrounding a lack of affordable housing in the area.

It's expected the new homes would be priced in the mid $500,000s, though the developer wants to designate about 25-percent of those homes affordable. That calls for some homes priced from the high $100,000s to the low $200,000s.

The developer's already constructed roughly the same number of Nantucket cottage-style homes in Brewster. Those new homes at Brewster Landing come in two- and three-bedroom designs with plenty of open living space.

They also feature such extras as granite countertops and hardwood flooring. The Brewster development sits within a short walk of many businesses in Brewster Village as well as close to the Cape Cod Bike Trail.