Marconi's Legacy Across Cape Cod
Posted by Mark Washburn on Friday, July 15, 2022 at 6:18 PM
By Mark Washburn / July 15, 2022
Comment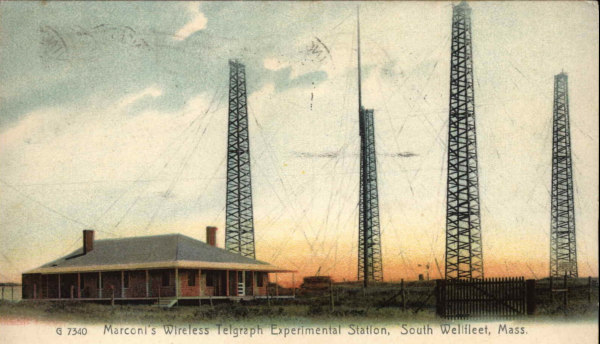 You may have heard his name attached to Wellfleet, but Guglielmo Marconi's legacy actually stretches across Cape Cod. It's said the physicist and inventor was the very first to figure out how to send transatlantic wireless communication from the United States to Britain.
Marconi built a large station in Wellfleet capable of successfully sending a message from then President Theodore Roosevelt to King Edward VII of England. The Wellfleet station used four large radio towers, constructed on a beach bluff overlooking the ocean and bay.
In part due to impending storm damage, the Wellfleet Marconi Station eventually closed following the end of World War I. While it was one of the best-known stations, it wasn't the only one.
Chatham was deemed a more secure location, so Marconi went on to build a station there. He also built stations on Nantucket and in Marion.
Set along Ryder's Cove, the Chatham station was used by the Navy during the war to intercept German submarine messages. All six of its towers were eventually removed, but it is currently home to Chatham Marconi Maritime Center.
You can now visit the historic landmark to hear more about the station's history, about Marconi, and to view vintage memorabilia. A nearby museum is used as administrative offices and an education center. Behind the buildings, you can take a short hike on the Antenna Field Trail to the top of a hill where the original antennas once stood.
Just off the Cape, the Marion station was the largest of any of Marconi's stations. It consisted of 14 towers, situated on 144-acres of property. The Marion towers were designed to directly communicate with another station in Norway.
The Sconset Marconi station was built around the turn of the century and closed following the end of World War I. According to history, this station took in distress calls from the Titanic.