Marblehead Named Top Coastal Town by USA Today
Posted by Mark Washburn on Monday, May 1, 2023 at 8:05:52 AM
By Mark Washburn / May 1, 2023
Comment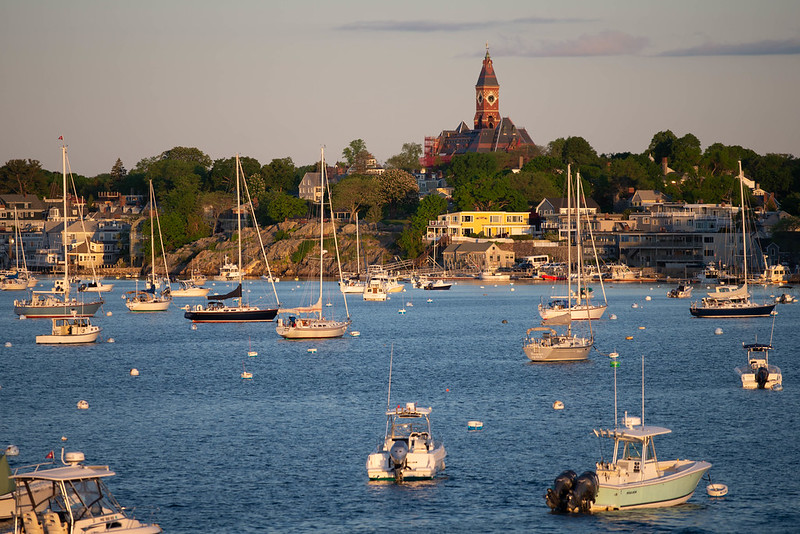 Photo: massmatt
If you're in search of a coastal town, you may want to turn your attention toward Marblehead. It was just named one of the "10 best coastal small towns across the US", at least according to USA Today.
The honor comes as part of the publication's Readers' Choice 2023 awards. According to USA Today, Marblehead is one of the top coastal small towns in the nation. In fact, Marblehead was ranked as number three for the year.
USA Today makes mention of the town's location, as its close enough to Boston and Salem, but certainly feels much different. The website points out the opportunity to kayak over to Crowninshield Island, check out the Marblehead Neck Wildlife Sanctuary, or visit the Warwick Place independent theater.
It also pays tribute to the historic nature of Jeremiah Lee Mansion and Fort Sewall. First founded in the 1600s, Marblehead is still home to some 17th and 18th century buildings.
With a long history of ties to yachting and commercial fishing too, Marblehead is a popular spot even today for fishing, kayaking, and sailing. Marblehead Light sits on the National Register of Historic Places.
Originally constructed in the early 1800s, the tower was replaced in the late 1800s. The town is also home to Devereux Beach, which offers seasonal lifeguards and public restrooms, as well as a picnic pavilion and concession stand.
Crocker Park, meanwhile, is where you're in for some of the best views overlooking Marblehead Harbor. The park is known to host summer concerts and contains a plaque detailing the town's contribution to the US Navy.
As far as other locations on the list for 2023, Provincetown came in at number five. The top spot went to Sandusky, Ohio, followed by Stuart, Florida.
To come up with the 10Best Readers' Choice awards, travel experts first come up with their own list of nominees. That list was then voted on by readers to determine the top 10 for each category.