Manchester-by-the-Sea Singing Beach is Top Beach
Posted by Mark Washburn on Wednesday, March 25, 2020 at 12:20 PM
By Mark Washburn / March 25, 2020
Comment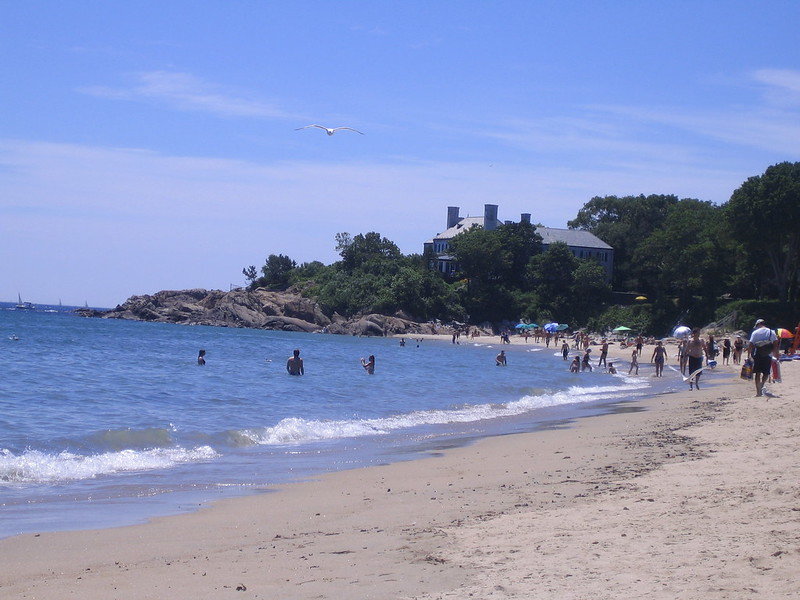 Photo: James
It's certainly enjoyed being one of the most unique beaches in the Boston area, but now it seems the secret is out when it comes to Manchester-by-the-Sea's Singing Beach. Jetsetter magazine recently named Singing Beach one of the best beaches in the country.
While Hollywood may have portrayed the town as kind of dark and gloomy, Jetsetter details Manchester-by-the-Sea is a quaint town with a charming main street and a sleepy harbor. With everything taken into consideration, its beach came in at number ten on Jetsetter's list of the "11 Best Beaches in the U.S. from Coast to Coast".
Located only about an hour from Boston, Singing Beach gains its namesake not because it's a particularly great place for singing, but rather because the sand is said to "sing" when you walk across it. It may sound crazy, but the magazine points out the dry sand actually seems to squeak as you shuffle your feet.
There's no concrete answer why this happens, but some seem to think the most likely explanation is the sand grain rubbing up against the layer beneath it. It's not always easy to hear, but it's said the best place to go to try and hear the sand "sing" is on the dry side of the beach above the high tide line.
As one of the area's most popular sites, Singing Beach doesn't always have enough room to handle the crowds of people who flock to the beach between Memorial Day weekend and Labor Day. The beach is sometimes crowded by late morning during the season.
Don't' forget to bring some cash when you go. There is a fee to walk on the beach and parking is extra. It's also limited.
Singing Beach wasn't the only New England beach to make the list of the top beaches. Goose Rocks Beach in Kennebunkport, Maine took the number eight spot.