Main Street Chatham Named Top Downtown Shopping District
Posted by Mark Washburn on Thursday, June 1, 2017 at 10:59 AM
By Mark Washburn / June 1, 2017
Comment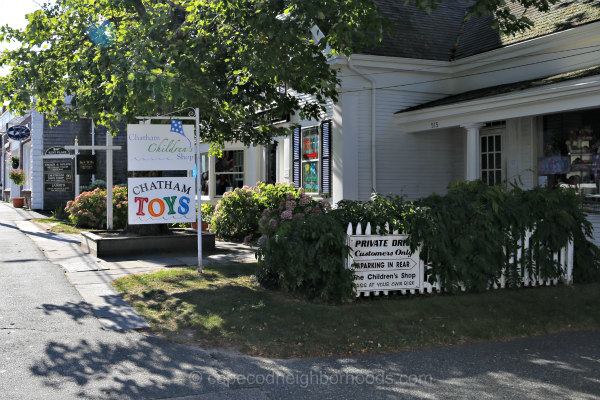 When you think of a visit to Chatham you probably envision touring historic buildings, quaint shops and unique galleries, and that's exactly the reason why Main Street Chatham recently made headlines among the top shopping streets in the nation. USA Today just profiled the area as one of America's favorite downtown shopping districts.

In the article, Main Street Chatham is described as a "Norman Rockwell"-like setting, where more than 300 specialty shops sell everything from sporting goods to clothing and art. Downtown Chatham even boasts its own old-fashioned hardware stores and a department store. Of note, too, is the local beach, the bandstand concerts during summer nights at Kate Gould Park and the region's working lighthouse.

Locals and frequent visitors, of course, know there's much more to Main Street than mentioned in this one particular article. It's also the place of ice cream shops, cafes, gift shops and inns. Plus, you'll even find some summer homes located on the way to the beach.

Some of the smaller, more modest cottages have since been converted into boutiques and antique shops; yet still manage to retain their 19th century charm. There's even a nonprofit theater in the area, where Hollywood blockbusters compete for viewers with locally produced and independent films.

If you can't get enough of the local shopping, though, the Historic Business District is definitely the place to be. It's a place where most shops are located, some of which have been recently renovated.

From locally owned toy stores to fresh bakeries and candy shops, there's plenty to explore along Main Street. You'll also find upscale gift shops selling artwork and handmade jewelry, along with both casual and more upscale dining. From inspirational souvenirs to locally made artwork, it's easy to see why Main Street in Chatham is among one of the top shopping streets in the entire nation.