Lt's Island in Wellfleet -- A Walk on the Wild Side
Posted by Mark Washburn on Friday, October 2, 2020 at 9:15 AM
By Mark Washburn / October 2, 2020
Comment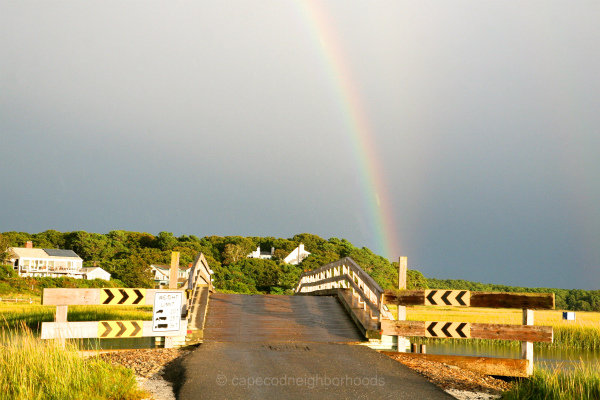 More isolated than some other parts of the Cape, Lieutenant's Island in Wellfleet is the kind of place that drives you to take a walk on the wild site. The isolated island is a bit more secluded, but nevertheless offers a unique place to visit and explore.
Named after a 17th-century Wampanoag who held the first deed to the island, the Pilgrims once used the marshes for horses and cows. By the late 1800s, developers took notice, and began building vacation homes on the island.
Very few of the island's residents live there full-time. However, you will find plenty of native birds and wildlife.
Lt's Island itself is only connected up to the mainland with an old wooden bridge and a narrow causeway. During a strong tide or stormy weather, that connection is barely visible at all.
For a few hours each day, you can't even access the island by car. Most of the time, however, you are left with enough room to take a hike along the beach and the saltwater wetlands.
When you do go, be sure to time it out with the tide. Otherwise, you may find part of the beach is already underwater.
There aren't any signs to tell you where to go, but you're likely to come across native wildlife along the way, including turtle nests and crabs. During the warmer months of the year, you'll even be able to get in the water and cool off.
During the cooler months, on the other hand, Lt's Island is mostly deserted. If you do choose to go, you'll likely be rewarded with a peaceful and refreshing experience.
While there are approximately 100 homeowners, the Mass Audubon's Wellfleet Bay Wildlife Sanctuary owns a section of the island, too. It's considered an important migration spot for shorebirds.