Local Theaters Entertain Cape Cod
Posted by Mark Washburn on Monday, September 14, 2015 at 1:23 PM
By Mark Washburn / September 14, 2015
Comment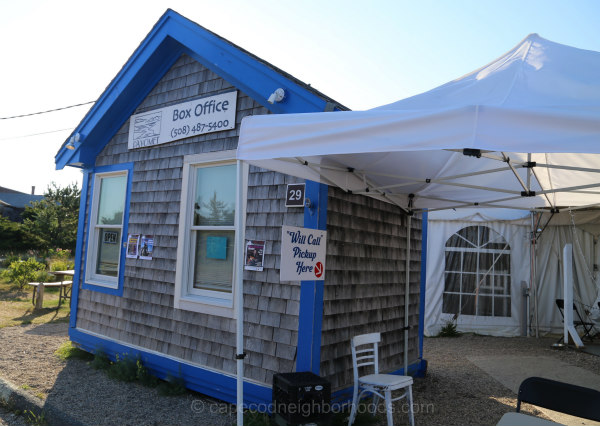 Already famous for its beaches, fantastic restaurants and interesting locations, Cape Cod comes alive with multiple local theaters, entertaining locals and visitors for generations. In all, the area includes more than two-dozen theaters, offering fantastic options in live entertainment while on the Cape.

Brewster

While in Brewster make time to check out the Cape Rep Theatre. Founded in 1986, visitors have the option of an indoor theatre plus an outdoor theatre, the only one of its kind on the Cape. The season typically runs from May through mid October.

Chatham

In Chatham, the Chatham Drama Guild's season runs from late May through late October. The location is one of the oldest continually operating theaters on the Cape and is family-friendly.

Meanwhile, The Monomoy Theatre features shows from late June through late August. This summer theater offers a training program for undergraduate and graduate students.

Dennis

In Dennis, the Cape Playhouse bills itself as the nation's oldest professional summer theater. Performers operate out of the Cape Cod Center for the Arts and the location includes a children's theater on select mornings in July and August.

Also in Dennis, Eventide Theatre Company offers a range of productions, from concerts and plays to dance, music and lectures. Each season the location provides three full stage productions.

Harwich

The Harwich Junior Theatre offers a range of productions, as well, with plays and musicals lasting into November. In addition, the theatre takes its touring productions to area museums, schools and libraries.

Orleans

While in Orleans, Elements Theatre offers year-round performances at The Community of Jesus and the Church of the Transfiguration on Cape Cod, as well as both national and international tours.

As well, Academy Playhouse in Orleans is found right on Main Street. Along with its main productions, the location also includes a children's theatre.

Truro

Payomet Performing Arts Center in Truro includes tent productions stretching into October. The venue is also known for its off-season events and concerts throughout the Cape.

Wellfleet

Finally, the area is also home to Wellfleet Harbor Actors Theater. Providing year-round programming, the theater offers a 220-seat auditorium with special ticket prices for kids, seniors and more.

In addition, Harbor Stage Company in Wellfleet is an artist-run organization with productions during the summer months. With affordable ticket prices, the company also offers specific "pay-what-you-can" performances.