Little Known Facts About Brewster
Posted by Mark Washburn on Tuesday, March 22, 2022 at 7:52 PM
By Mark Washburn / March 22, 2022
Comment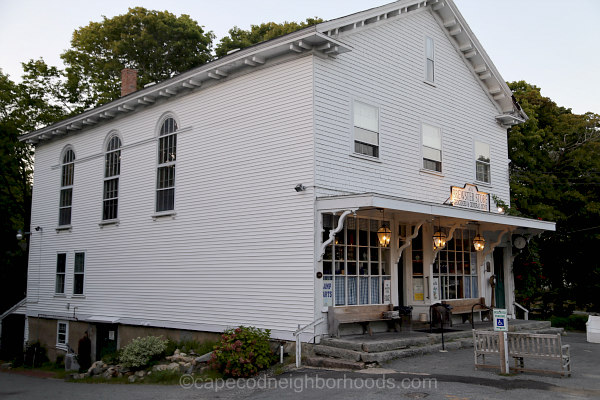 Brewster is full of history, but there are some little-known facts you may not know about Brewster. First settled in the mid 1600s, Brewster was once home to dozens of sea captains, which is why it was called "The Sea Captain's Town".
It wasn't until the early 1800s, though, that Brewster split off from Harwich and became its own town. The new town actually took its name from a man named William Brewster, who was one of the pilgrims who came over on The Mayflower. He ended up settling in Harwich.
As time went on, the sea played a big part in the town's growth. By the late 1700s and 1800s the saltworks industry came to Brewster and a factory village brought in customers.
The only thing remaining from the village today is the Stony Brook Grist Mill and Museum. You can still visit it. As time went on, more travelers arrived by boat, and later by railroad to Brewster.
These days, people come to see the Brewster Flats. It occurs as the tides reveal tidal pools, clam beds and sandbars on a daily basis. Brewster is big on natural attractions, with its salt and freshwater beaches and ponds, its forests, and its thousands of acres of conservation land.
Brewster also boasts some other historic attractions, like Candleberry Inn. The bed and breakfast has been in operation for more than 200 years.
Another long-standing building in Brewster is the Brewster General Store. Originally a church, it's been in operation since the mid 1800s.
The Cape Cod Museum of Natural History is also a destination for locals and visitors, alike. The museum sits on Route 6A.
Yet another thing to celebrate is Brewster in Bloom. It's the time of year the town showcases its daffodils with a three-day festival in May.