Leather District Boasts Distinctive Architecture
Posted by Mark Washburn on Tuesday, July 5, 2022 at 4:51 PM
By Mark Washburn / July 5, 2022
Comment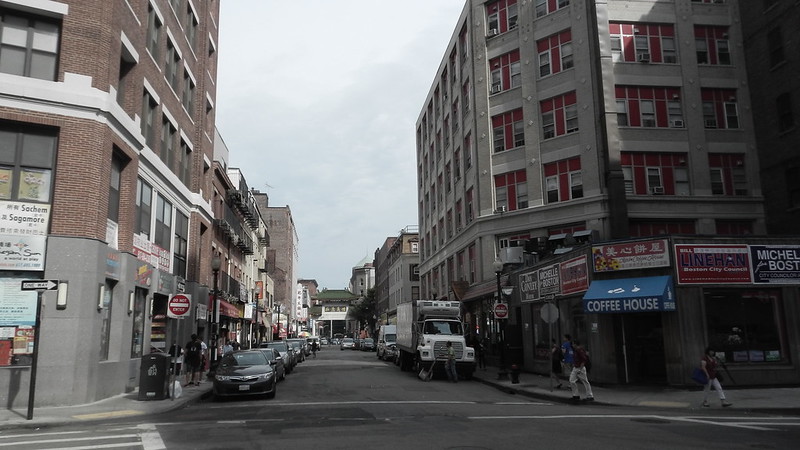 Photo: Bogdan Tapu
It's not hard to figure out how the Leather District got its namesake. This small Boston neighborhood was obviously once known for its many leather factories and leather businesses.
But the area is also unique for its distinctive architecture. Originally developed when the city filled in South Cove, the area we now call the Leather District was mostly residential in the beginning.
It wasn't until after the Great Boston Fire of 1872 that the district became the center of Boston's leather industry when other businesses in the city suddenly found themselves displaced. The fire led to some stronger commercial fire codes, so buildings that went up between the late 1800s and early 1900s in the district were built to those standards.
Many were also designed in a way for leather makers to make best use of their space. The ground floors of buildings in the neighborhood were often used for showcasing merchandise, while the second levels were for the offices. The upper floors were mostly used for storage.
Many of the buildings in the Leather District were heavily influenced by Richardsonian Romanesque style points. Even today the neighborhood is still full of 19th and 20th century brick warehouse buildings, even if they now have a new purpose.
When many of those leather businesses eventually moved out of the neighborhood, the Leather District had a lot of empty space to fill. As the city's population kept growing, some of those former factories in the neighborhood were converted into luxurious loft-style residences.
The desirable location positions residences within a short distance of Boston's South Station, which is a plus for many residents. Along with the recently converted loft homes, you'll also now find some small restaurants and independent stores. The district also now holds a spot on the National Register of Historic Places.
Explore Leather District Condos