King's Highway (Route 6A) Is Steeped in History
Posted by Mark Washburn on Friday, December 26, 2014 at 5:32 PM
By Mark Washburn / December 26, 2014
Comment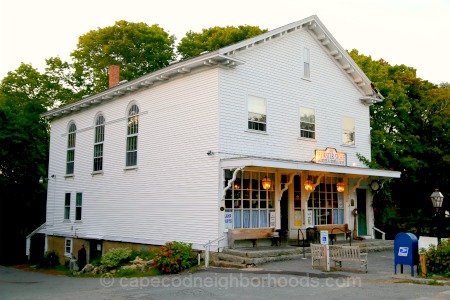 Have you ever wondered what it was like to stumble upon some of America's oldest towns and villages? What about exploring Cape Cod as it once was, long before the tourists moved in. Embarking upon your own personal journey of Route 6A, or Old King's Highway, offers up a virtual history lesson that you can't experience fully by simply opening up a book.
Lined partially by white picket fences on one side, Old King's Highway winds through communities like Brewster with its traditional Cape Cod-style homes and waterfront estates, the boater's paradise of Orleans, and the charming five villages and renowned beaches of Dennis. These communities are so rich in history that it's not unusual to spot a home, or even a church, that's on the National Register of Historic Places.
While you're on the lookout for historic places, don't miss out on some of the area's oldest, including the Ancient Cemetery in Yarmouth Port. Heading north, other amazing views can be found at Scargo Lake and Scargo Tower in Dennis, as well as Sesuit Harbor, in East Dennis. Orleans provides the amazing Skaket Beach and Rock Harbor, while Brewster supplies the tidal flats and Stony Brook.
Taking it off the beaten path a little bit, there are several scenic byways you can expect to come across that you just won't want to miss. Step back into history by visiting the Josiah Dennis Manse and Old West Schoolhouse in Dennis. From Dennis, to Harwich, Brewster to Orleans, you can see it all on two wheels, by exploring the Cape Cod Rail Trail by bike. Other notable attractions along the journey include Nickerson State Park in Brewster and the Jonathan Young Windmill in Orleans.
If the beach is what you're after, there are several close by the scenic roadway, including Sandwich Town Beach and Sandy Neck. During the warmer months of the year, you'll want to allow some extra time to get there, though. The road gets somewhat crowded with tourists during the summer, but remains less traveled than other nearby roadways like Route 28, cutting through the Cape's southern side.
Of course, I should also probably mention the unique shopping along the way. Far from the traditional shopping malls of today, take your time exploring the uniquely original New England-style stores and shops along your way.
Whether you feel like lounging in the sand, taking an adventurous tour by bike, or soaking up the area's rich history, there is a unique adventure just waiting to be uncovered when you start your journey along Old King's Highway.