Key Factors to Consider When Buying a Vacation Home
Posted by Mark Washburn on Monday, January 5, 2015 at 11:02 AM
By Mark Washburn / January 5, 2015
Comment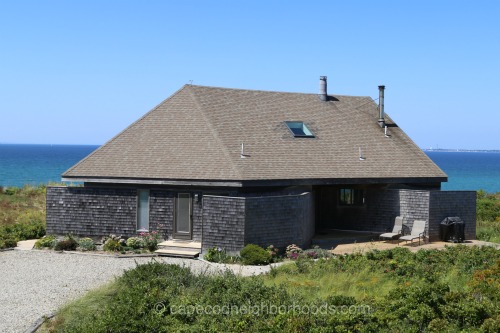 If you're planning on investing in a Cape Cod vacation home, you'll need to think about this purchase a little differently than you would for your primary home. There are several key factors to consider before putting any money down.
Overall Cost
The first has to do with the cost. By this, I mean all of the costs. Start by comparing the bottom line you would pay to stay at a nearby hotel. Factor in the nightly room rate, as well as things like room service and tips. When you take a look at the vacation home, don't forget about adding in things like maintenance costs, homeowner's insurance, real estate taxes and furnishings. If you don't plan on using the home much over the next few years, you may want to put off a purchase until then.
Location
You'll also want to consider how close a potential vacation home is to where you live now. For some couples and families they tend to use the property more if it's only a couple of hour's drive away, or a direct flight away. Otherwise, you may be sinking your money into a property that you'll won't see very often. Travel times to the Cape can vary widely between off-season and during the summer months. Many of our clients avoid crossing the bridges during peak times like early Friday and Sunday evenings.
The Market
Of course, the current housing market can't overshadow the cost. Find out if the costs are up or down, and how much housing inventory is even available. Prices on Cape Cod have been relatively stable over the past few years and not experienced the drastic highs and lows of other vacation markets like Florida and Arizona.
Some of our clients have found the off-season months to be an ideal time to search for a new home on Cape Cod. While inventory is often lighter in the winter months, there are fewer buyers in the market looking. Many sellers are more welcoming of creative offers in the off-season months. Also, it can much easier to see available properties in the off-season months when owners or renters are not living in the property.
Amenities
The next thing you'll want to consider has to do with the home's amenities. Make sure the vacation home has all that you need. For some families this means a lot of outdoor space. As well, some housing developments offer certain amenities to homeowners that foster more of a community environment.
You'll also want to make sure the home provides the space you need. You may be asked to welcome family and friends from time to time, so make sure your vacation home is either large enough, or versatile enough in design, that it can accommodate guests.
In the Cape market, proximity to water is often an important amenity. Not all waterfront settings are alike and homes situated on an ocean or bay beach command the highest prices, followed by freshwater pond front settings. If a waterfront property is outside of your budget, there are many opportunities for waterview properties on Cape Cod. An experienced Realtor can help narrow and expedite your search by aligning your budget with the waterfront and waterview properties on Cape Cod.
Rental Opportunities
Finally, although it's your vacation home, you may want to supplement the costs of upkeep by renting it out. There is often an opportunity for generating revenue in a vacation destination. If this is something you're interested in, make sure the homeowner's association doesn't have restrictions, or an outright ban, on renting.
Investing in a vacation home can be a great opportunity. Just be sure you ask some key questions before you move in. The Coastal Neighborhoods Team is here to answer any questions that you may have about investing in a second home on the Cape.