Kennedy Compound in Hyannis May be Used as New Camp David
Posted by Mark Washburn on Wednesday, November 2, 2022 at 12:24:41 PM
By Mark Washburn / November 2, 2022
Comment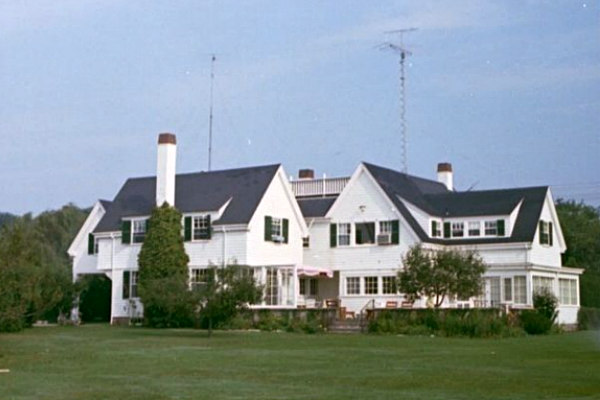 The Kennedy compound in Hyannis Port could soon have a new purpose, and it may include bringing opposing political party members together. Those involved with the Edward M Kennedy Institute are discussing using the Kennedy compound in the future as a sanctuary of sorts for members of Congress.
The idea is to make it a sort of "Camp David for Congress". Proponents are discussing ways to bring in small groups of congressional leaders to meet, discuss, and build relationships at the compound, far away from DC.
The goal, of course, is to come up with some solutions to conflicts between the nation's two major political parties and figure out ways to move forward collectively. The CEO of the institute, Adam Hinds, has previously worked in conflict negotiations in the Middle East and here domestically.
With other countries, Hinds found success in bringing different parties together in locations removed from where they usually meet. Hinds, himself, is a former state senator.
The institute's board also includes several former US senators. While the plan hasn't completely been worked out just yet, it seems to be getting a lot of support.
The Kennedy compound consists of a 9,000 square foot home overlooking Nantucket Sound. The property was purchased by the Kennedy family in the late 1920s.
President John F Kennedy used it as his summer White House and as a campaign base. Senator Edward Kennedy later moved in.
In more recent years, his widow donated the compound to the institute. According to reports, Senator Kennedy had promised his mother the compound would someday be used for charitable purposes.
It's currently under historic preservation but is occasionally rented out for special functions. The compound includes a tennis court, an enclosed swimming pool, and two guest houses.
You can see the compound from the ferry while traveling to or leaving Martha's Vineyard. You may also be able to see part of the compound from the beach, but it's not visible from the road.