Jonathan Young Windmill in Orleans
Posted by Mark Washburn on Tuesday, December 30, 2014 at 10:07 PM
By Mark Washburn / December 30, 2014
Comment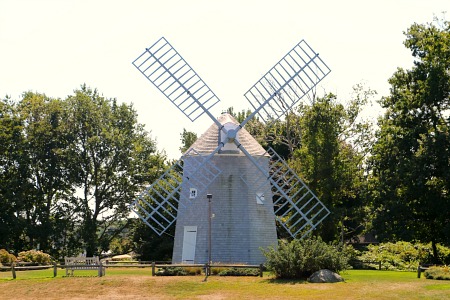 If you've ever wondered what life was like in the early to mid 1700's, you can get a taste of it right here in Orleans. Although primarily known for its prime boating and nature, Orleans has much more to offer its residents. Whether you're a historian, or just curious about life centuries ago, the Jonathan Young Windmill in Orleans is sure to offer a taste of historical perspective for residents and visitors alike.
It's believed the Jonathan Young Windmill dates all the way back to 1720 in South Orleans, although it's not currently in its original location. The mill was moved in the 1800's to a hill overlooking Town Cove. Later in the same century, the windmill was moved to Hyannis Port where it stayed until the 1980's. After a careful two-year restoration, involving dismantling the windmill and rebuilding it, the Orleans Historical Society restored the mill and placed it in Town Cove Park, thanks to donations from area businesses and residents.
As for visiting the windmill, it is open to the public during the summertime. A resident miller, stationed at the site, helps answer questions and tells visitors more about how the mill operates. While the Jonathan Young Windmill still has all of its early machinery and parts, most others do not, because of restoration efforts. One of the more outstanding features of the windmill is the hand-hewn wood. Remarkably, it has stood the test of time, and the elements, dating back to the original construction of 1720. That's unusual for windmills of this time period.
While visiting the windmill, you'll also want to take a little time to look through the other nearby displays. These offer additional history lessons of the area. You can also use the opportunity to take in the beautiful view of the cove if you pack a picnic lunch. As well, you'll want to have your camera ready for some fantastic photos to remember your visit. One key benefit for visitors is that parking is free, and so is the tour, so stay as long as you want. Donations, however, are happily accepted to ensure the windmill stands for centuries more.
So, the next time you're looking for something unique to do on the Cape, consider taking a step back in history to learn more about how residents once lived and prospered. A visit to the Jonathan Young Windmill can offer all that, and more.