Iconic Cape Historic Landmarks
Posted by Mark Washburn on Friday, March 5, 2021 at 11:40 AM
By Mark Washburn / March 5, 2021
Comment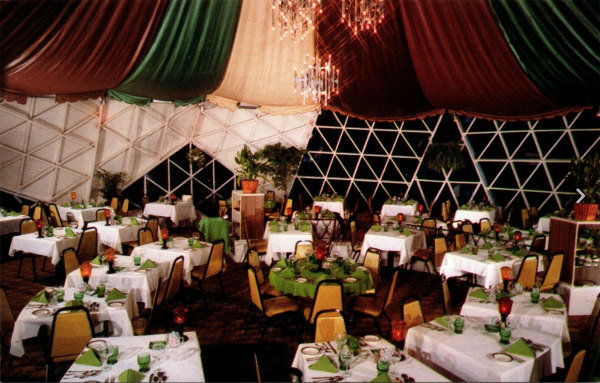 While Cape Cod is well known for its boating and its beaches, there's also plenty of history. Some of that history is obvious, while some is a bit more discreet.
The Columns Restaurant
It's pretty hard to miss the old Columns Restaurant in West Dennis. The stately white building sits right along Route 28, just as it has for around 150 years. Originally a sea captain's home, the old home was later turned into a popular restaurant and club. It once brought in some of Cape Cod's hottest jazz musicians.
While some renovations have been made in the decades since, the long-standing property is now owned by a Plymouth-based company interested in turning it into multi-unit housing.
The Dome Restaurant
Another historic landmark sits in the seaside village of Woods Hole. The Dome at Woods Hole is considered to be the oldest geodesic dome still standing in the world by architect Buckminster Fuller. Due to a number of water main breaks, the old wood-framed dome is in pretty poor condition today.
Abandoned around two decades ago, the dome only has a partial roof, plus its covered in graffiti and garbage. Years ago, it was a completely different story. Originally built in the 1950s, the dome was used as an upscale restaurant for decades.
Usher's Store
Just to the east of the Yarmouth Port line on Route 6A is where you'll find the remnants of Usher's Store. Back in the day, the old white building in Cummaquid was the kind of place kids biked to for penny candy, locals picked up the latest newspaper, and older residents gathered to tell stories.
The store eventually closed its doors in the late 1980s. Run by the Usher family, the old building is now crumbling, and mostly hidden by weeds. Until recently, though, a sign still hung above the door proclaiming it "Usher's Store, Since 1924".