Hyde Park: The Most Southern Point in Boston
Posted by Mark Washburn on Monday, June 1, 2020 at 12:17 PM
By Mark Washburn / June 1, 2020
Comment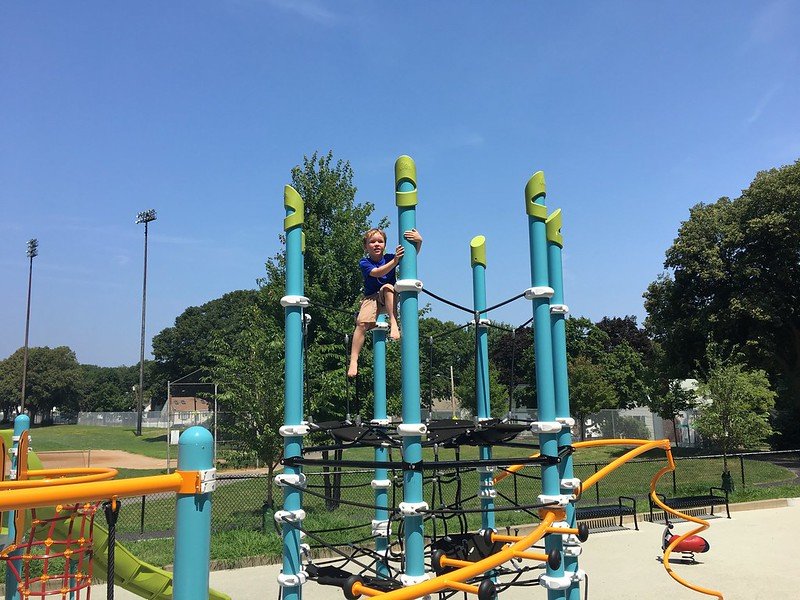 Photo:
Ed Lyons
As the southernmost point in Boston, the Hyde Park neighborhood is said to feel more like "A Small Town in the City". While far enough from downtown to give off a suburban vibe, in reality Hyde Park is only a couple of stops away from downtown via the Commuter Rail.
The neighborhood offers quiet streets and easy highway access, too. It also provides plenty of enticing things for families to do and enjoy.
In the old days, many people flocked to the Hyde Park neighborhood to escape some of Boston's cramped urban neighborhoods. Generations later, some continue to praise Hyde Park for its easy access to available green space.
Whether exploring the trails of Stony Brook Reservation, casting a line at Turtle Pond or using one of the athletic fields, there's plenty of family-friendly fun to enjoy in Hyde Park. The neighborhood's also close to the year-round outdoor recreational possibilities of Blue Hills.
One of the country's best public golf courses, the George Wright Golf Course, sits in Hyde Park. The location's also a popular spot for sledding in the colder months of the year.
Tracing back to its early years, you'll still find a few industrial pockets in Hyde Park and some warehouses, but you will also now find a number of homes. From old Colonials to Victorians, Capes to ranches, you're sure to find plenty of enticing home designs to choose from in the neighborhood.
Hyde Park is sometimes considered to be more affordable for homebuyers than some of the other surrounding neighborhoods. Even so, home prices have been on the rise in recent years.
While the majority of homes in Hyde Park are owner-occupied, rentals have become more commonplace. You will also find a number of small restaurants and shops in the Cleary and Logan Square business districts.