Hull Offers Pristine Beaches and Seafood Galore
Posted by Mark Washburn on Friday, July 8, 2022 at 10:01 AM
By Mark Washburn / July 8, 2022
Comment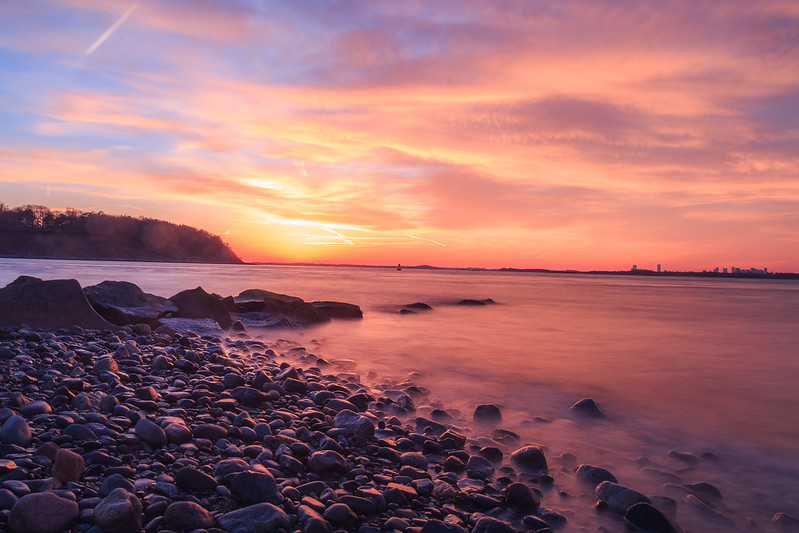 Photo: Eric Moreno
With its pristine beaches and seafood galore, the small Town of Hull certainly has plenty to celebrate. Jutting out into the bay, Hull is as popular for its fresh seafood as it is for its beachfront appeal.
Because Hull sits on a peninsula, many of the homes of Hull not only sit within walking distance of the beach but are also considered oceanfront property. Nantasket Beach is perhaps the best-known attraction in Hull.
As part of the Nantasket Beach Reservation, the area contains three miles of beachfront. The location routinely draws in people not just to visit the beach, but also to attend events and concerts right on the beach.
If you just want to take in some fantastic ocean views in Hull, you can always head to Fort Revere Park. The park offers some picnic tables, grills, and a scenic viewing area. It's open from sunrise to sunset.
It's probably not surprising that a town with such easy access to the water also has a number of great places to sample fresh seafood. In fact, some might say there's a seafood restaurant virtually on every corner of town.
One of the best known in Hull is Jake's Seafood Restaurant and Fish Market. The locally owned restaurant has been in business for more than 70 years.
At Local 02045 you can visit by car or by boat. The restaurant is a great place to catch a sunset, overlooking Safe Harbor Sunset Bay. Dine at the restaurant on everything from baked Haddock to lobster rolls.
Shipwreck'd at Pemberton Point is only open seasonally, but it is quite popular during the summertime. The location offers an outside patio for dining. Shipwreck'd has breakfast specials on the menu all day, plus a more extensive menu including selections like shrimp, clams, lobster rolls and chowder.
Explore Hull Condo Developments