Hull: Affordability by the Ocean
Posted by Mark Washburn on Friday, July 24, 2020 at 11:04 AM
By Mark Washburn / July 24, 2020
Comment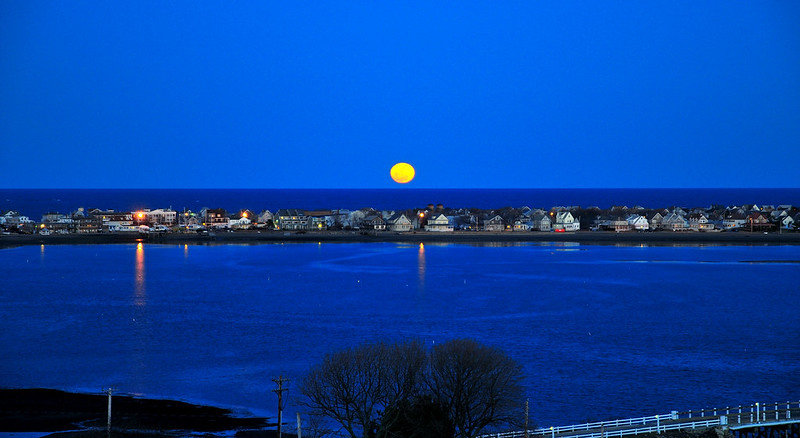 Photo: Massachusetts Office of Travel & Tourism
For affordability by the ocean, consider searching for your next home in Hull. This coastal town may have started as a summer getaway, but it's since grown into a relatively affordable community of single-family homes and condos.
Now home to around 10,000 residents, Hull sits on a narrow peninsula jutting out into the ocean. This means practically every property in Hull is either right by the water or within a couple of blocks of it.
Some of the homes are historic too, designed in typical Colonial Revival, Green Revival, Italianate and Georgian styles. While homes like these with ocean views would likely command extremely high prices in some neighboring towns, in Hull it's possible to purchase a comfortable home close to the water in the $300,000 to $400,000 range.
While the price point is certainly attractive, the commute is not unattainable. It's possible to easily reach Boston via the ferry, or to make the hour or so drive from Hull.
While living in Hull, one of the most popular places to visit is Nantasket Beach. Along with the opportunity to get out on the sand and in the water, this top destination sometimes hosts concerts and other events right out on the beach.
If you're simply looking for sweeping ocean views, you'll find them too at Fort Revere Park. Situated on Telegraph Hill, the eight-acre park is home to a water tower and picnic facilities.
Of course, you can't live in or visit Hull without experiencing fresh seafood. You'll likely find lobster rolls on the menu, and plenty of options to indulge your taste buds.
Originally settled in the 1600s, you'll also find plenty of history in Hull. The old Paragon Carousel is the final remaining remnant of Paragon Park, a popular amusement park that closed down in the mid 1980s. There's also now a museum that helps tell the park's history.
Another option is the Hull Lifesaving Museum. This museum houses an original rescue boat and thousands of artifacts tied to shipwrecks and rescues.