How Thumpertown Got Its Name
Posted by Mark Washburn on Thursday, August 22, 2019 at 8:09 AM
By Mark Washburn / August 22, 2019
Comment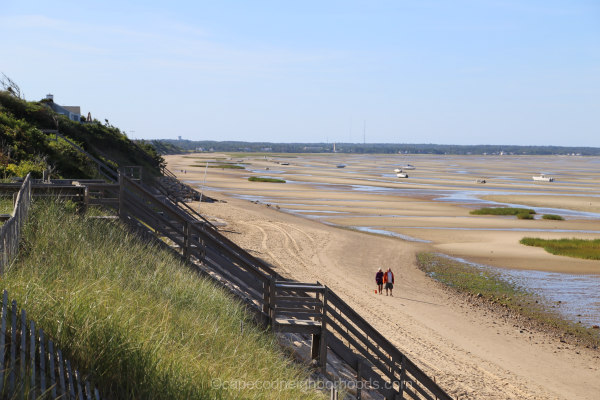 It's surely a name you won't forget, but Thumpertown traces its roots to an entirely spiritual beginning. It's said the name Thumpertown in North Eastham originated with the old-time revival meetings once held in the area.
In the mid 1800s, a 10-acre lot in North Eastham played host to some spirited Methodist revival meetings on the beach. The "thumping" and hollering of those visitors, in turn, lead to the coining of Thumpertown.
Some of the largest revivals drew in thousands of people and well more than 100 ministers to the area. Worshippers came from Cape Cod, and as far away as Boston.
Many of them erected tents at the site, all drawn to the area for a similar purpose. To this day, the old Thumpertown namesake still marks a road in North Eastham and a beach.
In fact, there are nine public bay beaches just off Thumpertown Road in Eastham, including Thumpertown Beach. Although generations have now passed since the revival meetings, Thumpertown Beach remains one of the best places to take in views stretching from Rock Harbor in the south to Pilgrim Monument in the north. It's also a fantastic spot to catch a sunset or to take a stroll during low tide.
You'll find Thumpertown Beach set in between Sunken Meadow Beach and First Encounter Beach. When you go, keep in mind there's a small, reserved parking lot at the beach, but it's only for Eastham residents. Non-residents will have to pay to park during the summer season.
Because of its size and location, Thumpertown Beach can get crowded during the busy season. Some private residences and rental properties, though, are just a short walk away from the sand and water.
This small beach has a portable restroom and a calm surf, but there aren't any lifeguards on duty. To reach the beach just head down a set of stairs from the elevated parking area.