How the Nauset Indian Tribe Influenced Much of the Naming of the Lower Cape
Posted by Mark Washburn on Tuesday, September 26, 2023 at 2:22:21 PM
By Mark Washburn / September 26, 2023
Comment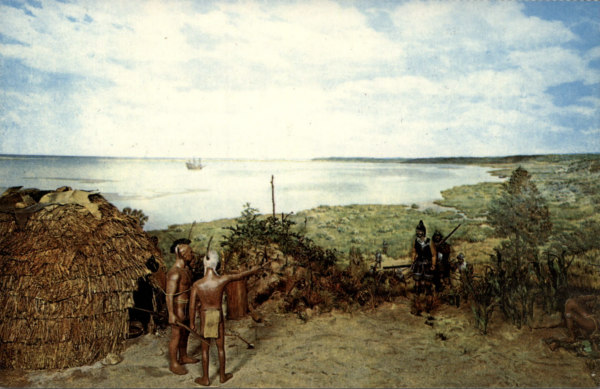 Cape Cod is home to some uniquely named towns, villages, and landmarks, and many can be tied back to the Nauset Tribe. In fact, the tribe influenced much of the naming of the Lower Cape, and even beyond.
The Nauset Tribe lived on Cape Cod well before English settlers arrived on the Mayflower. Some reports suggest they were living there thousands of years before the first settlers.
While they eventually merged with the Wampanoag Tribe, at one time they were separate tribes. It's though the Nauset Tribe was the first to contact the newly arrived settlers, and it wasn't friendly at first.
Later, the tribe and the new colony formed an alliance, learning from each other, and in some cases, collaborating. Tribal members worked with the settlers to dig Madaket Ditch, which improved fishing.
Reports suggest the Town of Hyannis was named for a Nauset chief, as was the Wianno Historic District in Barnstable. Wianno is thought to have come from Yanno, a high political leader.
It's thought that places such as Sagamore, Mashpee, and Nantucket also originated from words taught to the settlers by the Nauset Tribe. Sagamore reportedly references the person who was second to the high leader, while it's thought that Mashpee came from the words massa and pe, which meant "great" and "water", possibly due to some northern ponds in this part of the region.
Nantucket, on the other hand, is thought to have been a rough interpretation of a term used for "faraway land". You'll also see the Nauset name itself across Cape Cod, such as Nauset Beach in Orleans, Nauset Beach Light on the Cape Cod National Seashore near Eastham, and even the Nauset Public School District.
The Cotuit Village in Barnstable is believed to have originated from a Native American term referencing "place of the council".
Search Cape Cod by Region