How Harwich Introduced the Cranberry to the World
Posted by Mark Washburn on Tuesday, March 21, 2023 at 11:37:25 AM
By Mark Washburn / March 21, 2023
Comment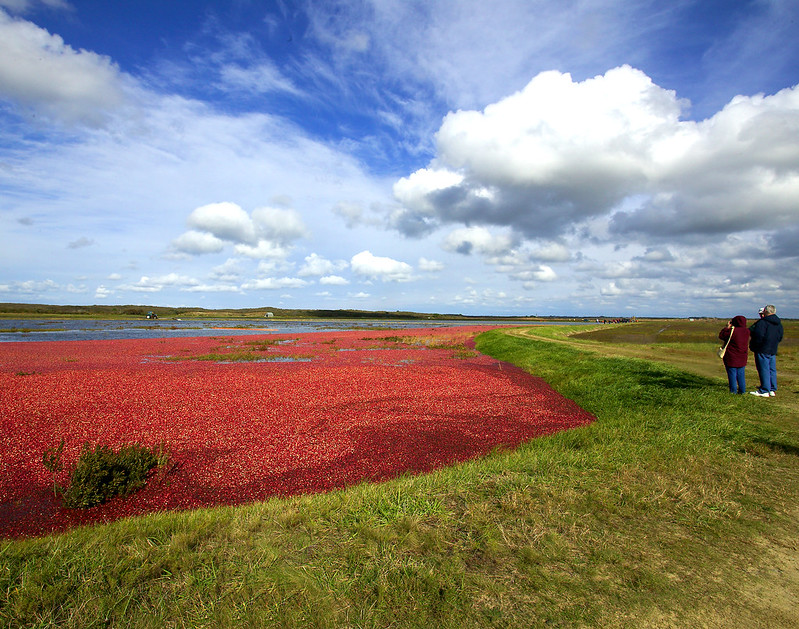 Photo: Massacusetts Office of Travel & Tourism
They've been around for centuries, but it was Harwich that originally introduced the cranberry to the world. One of just a handful of fruits native to North America, Native Americans were thought to have used cranberries for food and for dye.
They then introduced the berry to English settlers when they arrived, who began using it themselves and renamed the fruit "crane berry". It was likely in reference to the cranes which were commonly found around cranberry bogs. That name later changed to cranberry. Eventually it's said the settlers figured out how to domesticate the wild cranberry in Harwich.
In the early 19th century, families harvested cranberries from their own bogs. Later, a man experimented until he figured out how to make them into a commercial crop in Harwich. It's said the first commercial crop grew in a bog near Pleasant Lake. The knowledge spread, and others in nearby towns and counties began producing their own crops.
Many growers built their bogs close to rail stations. Around two centuries later, cranberry farming is still flourishing on Cape Cod, especially in Harwich.
Today, you can learn more about cranberries on Cape Cod at the Harwich Historical Society Museum at Brooks Academy. The location boasts a large collection of cranberry-related artifacts and pictures as part of a permanent exhibit.
You can see some of the old tools, including wood irrigation pipes, pickaxes, pruning rakes, and weed pullers on display. The work was hard, but fruitful. Entire families were involved in picking cranberries in the early years, as kids were even excused from school in early fall to help pick the crops.
It wasn't until the 1950s that mechanical pickers were invented, and the industry was revolutionized. Remarkably, growers do not have to replant undamaged cranberry vines, and some in the state are said to be more than 150 years old today.
Search Cape Cod Real Estate