How Did Dennis Get Its Name?
Posted by Mark Washburn on Tuesday, November 22, 2022 at 9:53:21 AM
By Mark Washburn / November 22, 2022
Comment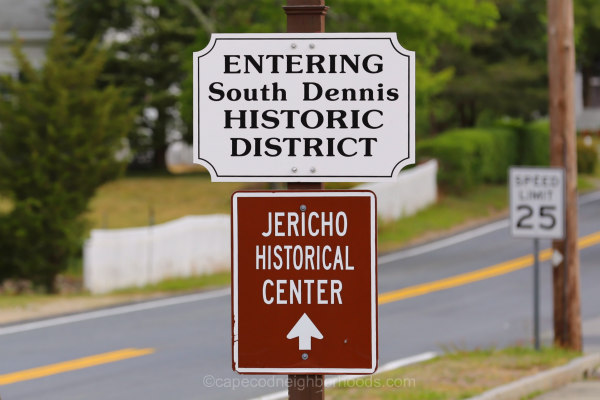 It was first settled more than 350 years ago, but have you ever wondered how Dennis came to be? The Cape Cod town is a popular seaside destination these days, renowned for its warm water beaches, its art galleries, and its outdoor adventures.
The Town of Dennis, however, wasn't originally settled as the Town of Dennis. Instead, it was part of Yarmouth. It took another 150+ years before it separated from Yarmouth and was incorporated as its own town in the late 1700s.
The new Town of Dennis took its name from a local minister named Reverend Josiah Dennis. His former saltbox home still sits on Whig Street in Dennis Village and has a spot on the National Register of Historic Places.
The old home is now open for public tours on select days during the summer months. Inside, you'll find some relics of what life was like in early Dennis, including a spinning and weaving exhibit, the home's maritime wing, and some gardens.
What the town lacked in terms of suitable farming land generations ago, it made up for in terms of its seaside access. In early years, seafaring was a major industry in the town.
Today, the town is made up of five distinct villages. With a population of around 13,000 people, Dennis is less than five square miles in terms of land.
Most residents do own their own homes in Dennis, and it's a competitive market when homes in Dennis go on the market. Dennis marks the starting point of the Cape Cod Rail Trail, which runs to Wellfleet. The town also features several other bicycle trails of its own.
It additionally has both bayside and oceanside beaches, the Cape Cod Museum of Art, and Scargo Tower. The turn-of-the-century stone tower sits on a hilltop, offering some sweeping views of the surrounding area.