How Cape Cod Got Its Name
Posted by Mark Washburn on Tuesday, December 14, 2021 at 3:37 PM
By Mark Washburn / December 14, 2021
Comment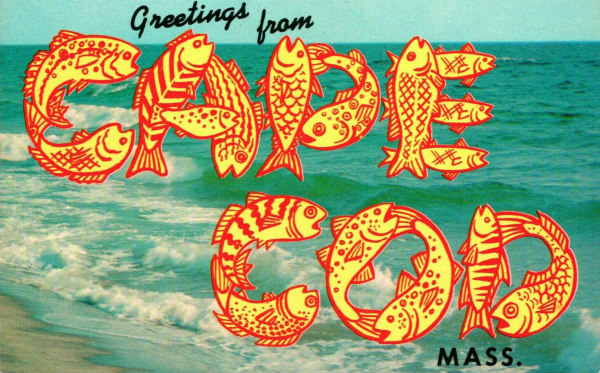 It's one of the most popular vacation spots on the East Coast, but have you ever wondered how Cape Cod got its name? It turns out the name dates back several centuries.
Many Cape Cod towns were named by some of the first European settlers, and Cape Cod itself has a similar story. An Italian explorer first gave the region the name Pallavisino in the 1500s.
Several decades later, an English explorer came along while trying to find a shortcut to Asia. He came up with the name Cape Cod, reportedly because of all the huge cod fish he saw swimming in the water.
The fish were so abundant they helped shape the economy of New England for hundreds of years. That's no longer the case, though, as overfishing is blamed for significantly reducing the number of cod swimming in the Atlantic Ocean.
Regardless, the name lives on. The same English explorer also named the Elizabeth Islands after his queen and he named Martha's Vineyard to honor the legacy of his daughter.
The explorers weren't the only ones to stumble upon Cape Cod. Its hooked peninsula extends out about 65 miles out into the ocean. That's likely how the Pilgrims also ended up landing on the hook of Cape Cod.
They first turned up in what we now call Provincetown, before moving on to Plymouth. Cape Cod shares its name with Cape Cod Bay. It's also bounded by Buzzards Bay and Nantucket and Vineyard sounds.
The Cape Cod Canal also took on the name. It cuts across part of the peninsula and separates it from the mainland, shortening the shipping distance between Boston and New York City.
The majority of visitors to Cape Cod are attracted to the area for other reasons. They often come to explore its natural beauty, its charming towns and villages and its history.
During the summer season visitors flock to the area, filling up local inns and resorts. Seasonal ferries also link up Provincetown to Boston.